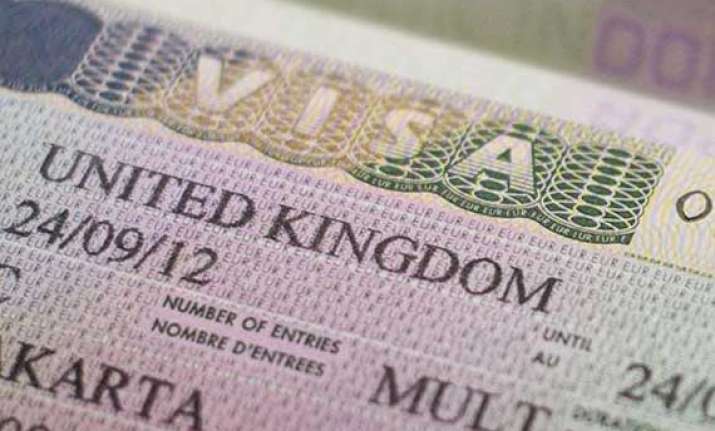 London: The UK Court of Appeal has cleared the way for a minimum income threshold of 18,600 pounds for British citizens bringing foreign spouses to live with them in the country, a move likely to affect thousands of visa applicants, including Indian-origin people.
The appeal court ruling followed a legal challenge by UK home secretary Theresa May to a high court judgement last July, which said the 18,600 pounds was "onerous" and "unjustified".
A minimum annual income requirement of 18,600 pounds is expected to hit thousands of visa applicants, including Indian-origin British citizens, who tend to get married in India and bring their spouse into the UK as their dependents, a media report said on Saturday.
Justice Blake in July last had ruled that the financial requirements amounted to "a disproportionate interference with a genuine spousal relationship" and suggested that a threshold of 13,400 pounds, which was more in line with the national minimum wage, would be more appropriate.
But, according to a 'Guardian' newspaper report, three appeal court judges said that his analysis and conclusion that the income rules breached the human rights of the British husbands, wives or partners was not correct, so the rules were lawful.
The case was brought on behalf of two British citizens, Abdul Majid and Shabana Javed, who both live in Birmingham and a refugee, MM, who has the right to remain in Britain, who are married to spouses who live outside Europe.
Lord Justice Aikens, one of the three appeal court judges, said he was very conscious of the evidence submitted that only 301 of the 422 occupations listed in the 2011 UK earnings data had annual average earnings over 18,600 pounds.
"But, given the work that was done on behalf of the secretary of state to analyse the effect of the immigration of non-European Economic Area partners and dependent children on the benefits system, the level of income needed to minimise dependence on the state for families where non-EEA partners enter the UK," he said.
"What I regard as a rational conclusion on the link between better income and greater chances of integration, my conclusion is that the secretary of state's judgement cannot be impugned," he said.
"She has discharged the burden of demonstrating that the interference was both the minimum necessary and strikes a fair balance between the interests of the groups concerned and the community in general."
The judge said it was not up to the court to impose its own view on what the minimum income threshold should be, unless it was irrational, unjust or unfair.