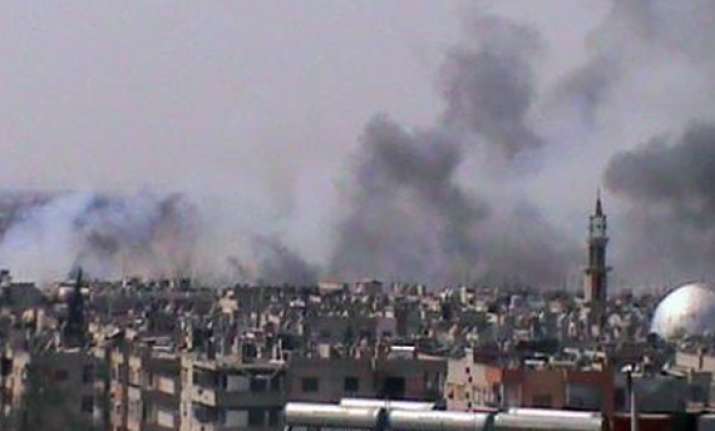 Beirut, Jun 23: Syrian President Bashar Assad issued a decree forming a new government today, but it will be headed by a key loyalist and the foreign, defence and interior ministers kept their jobs.
The move comes as fears mounted that the conflict was aggravating regional tensions. Turkish President Abdullah Gul said Saturday his country would take "necessary" action against Syria after Syrian forces shot down a Turkish military plane.
Syria's new government is headed by Riad Farid Hijab, a former agriculture minister and a loyalist member of the ruling Baath Party.
 A deadly uprising has convulsed Syria for more than a year, and Assad has promised to enact political reforms. He vowed after the May 7 parliamentary elections to make the government more inclusive to politicians from other parties. 

But the appointment of Hijab and the decision to keep the key posts unchanged raised questions about the commitment to that pledge.
 The opposition boycotted the parliamentary elections, saying they were designed to strengthen Assad's grip on power.  Parliament is considered little more than a rubber stamp in Syria, where the president and a tight coterie of advisers hold the real power.
Activists estimate that more than 14,000 people have been killed since the start of the uprising against Assad's regime in March 2011.