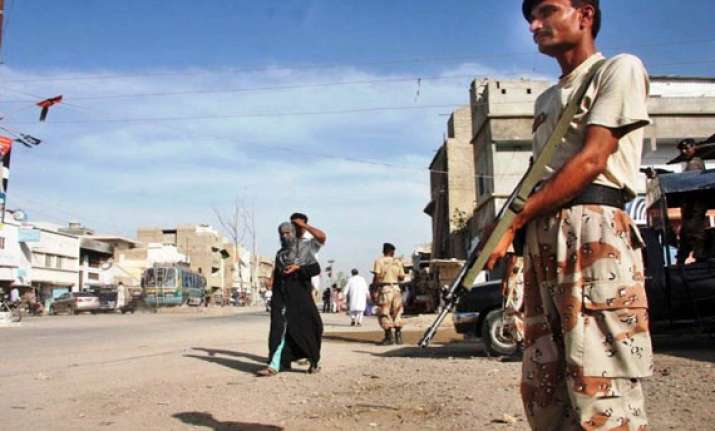 Lahore, Dec 3 : A 70-year-old Swedish national was shot in the neck in the Model Town area of Lahore on Monday.
The lady, identified as Sister Bargeeta, has reportedly been living in Pakistan for the last 35 years and is a social worker who trains nurses.
The foreigner was severely injured and is currently being operated at the Jinnah hospital. She was earlier said to be in critical condition, however, doctors said she is recovering now.
According to initial details, the foreigner was sitting in her car when two unidentified armed men – riding a bike – fired at her.
Christian rights activists have strongly denounced attack saying that Sister Bargeeta was a non-political personality and has been teaching in Lahore since years.
Human Rights Commission of Pakistan (HRCP) Council Member Nadeem Anthony said Sister Bargeeta is a very nice lady and has always been popular among her students and workers.
 Anthony said that the attack on her life was extremely deplorable and condemnable.