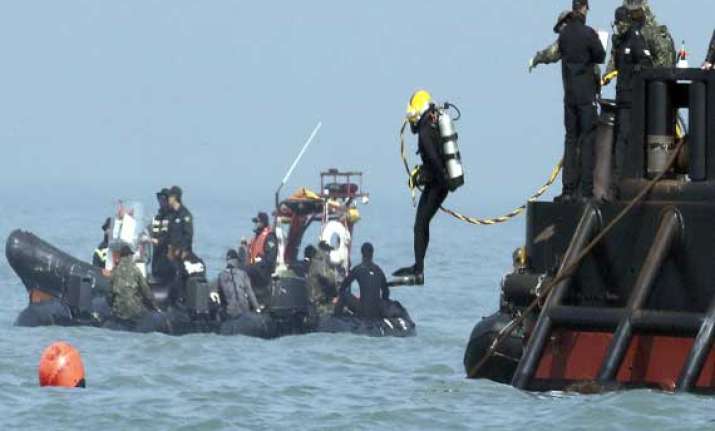 Seoul: The death toll in the South Korea ferry sinking disaster rose to 187 Saturday morning, but search operations slowed amid faster tidal currents and worse weather conditions.
Only two more bodies were recovered from the sunken vessel overnight, raising the death toll to 187. A total of 115 people are still missing, with the number of those rescued remaining unchanged at 174 since the first day of the sinking disaster, Xinhua reported.
Search and rescue operations slowed from Thursday as tidal currents became faster than forecast in waters near Jindo Island, where the 6,825-tonne ferry Sewol capsized and sank April 16 carrying 476 people, mostly high school students.
Divers found only 11 bodies Friday and 15 others Thursday from the submerged ship, after discovering 38 Wednesday, 36 on Tuesday and 28 on Monday.
Search operations were suspended in the morning as the currents turned faster. The operation will be resumed in the afternoon when the currents are expected to be slower.
Climatic conditions were forecast to be worsened as it is expected to rain from Saturday night, accompanying strong wind.
Wind was blowing at a speed of 7.6 meters per second in the area, and waves were as high as 60 cm in the morning before rising to over one meter later.