Follow us on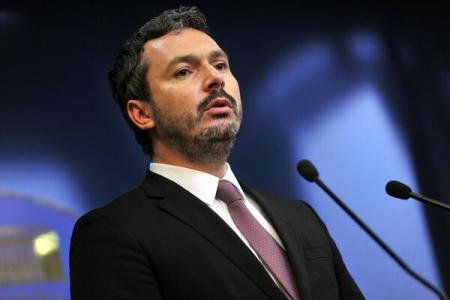 Bucharest: Romania's population will not be affected by interruptions in gas supply in the coming winter, Minister-delegate for Energy Razvan Nicolescu said on Friday.
Nicolescu said that this is one of two conclusions drawn after his discussion with natural gas transporter Transgaz, and oil and gas producers Petrom and Romgaz, about the national situation on gas supply for the winter, Xinhua reported.
Another conclusion, according to him, is that the authorities don't need to take any additional measures to those adopted already in recent months to prevent a fault in the gas supply to the population in winter.
The minister reminded the expansion of gas depot capacity in southeastern Urziceni and a measure adopted by the government in April that allowed domestic producers to increase production.
Transgaz was informed Thursday night by Gazprom that gas supplies to Romania will be reduced by 5 percent Friday, 9 percent Saturday and 5 percent Sunday.
"These quantities are absolutely insignificant," said the minister, according to whom the national gas consumption Friday was 16 million cubic metres, while domestic production was about 31 million cubic metres.
According to him, Transgaz has asked Gazprom for an explanation but has received no response so far.
"It does not surprise us anymore, as we've been talking about it for months that this would happen," added Nicolescu.
On Thursday, gas companies in Poland and Slovakia announced that Russian gas supplies were cut by 24 percent and 10 percent respectively.
The European Union tightened economic sanctions against Russia Friday in response to the country's role in the Ukraine crisis.