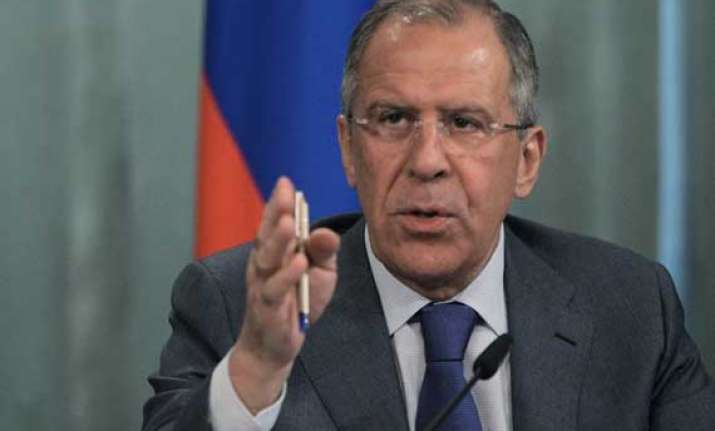 Moscow: Foreign Minister Sergei Lavrov said Wednesday Moscow may retaliate against Western sanctions if those countries continue confrontation, indicating possible blow to such payment systems as Visa and MasterCard.
"We don't want confrontation. But if the West continues its unprofessional and hysterical position, we'll have to think how to respond," Xinhua quoted Lavrov as telling the Bloomberg TV channel.
"A Russian man harnesses a horse slowly but drives fast," he cited a Russian proverb, implying that Moscow might have not retaliated immediately, but its response could be rather painful.
He called Western behaviour as "childish" as the West did not calculate how its sanctions would affect the global economic system.
"If the West, just for the sake of revenge, is ready to sacrifice its reputation as a reliable partner of the entire global economic system, this is their choice," he said.