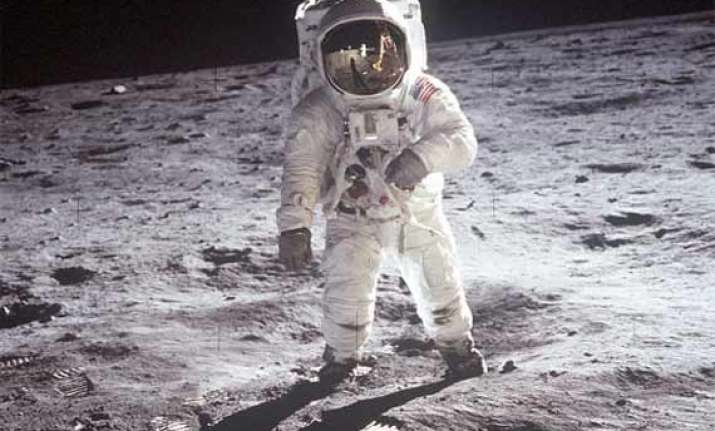 New Delhi: Forty-five years ago, astronaut Neil Armstrong took his "one small step" for mankind, becoming the first person to set foot on the moon.
The program that resulted in that historic event, managed by the National Aeronautics and Space Administration (NASA), had been a very public one ever since its announcement by President John F. Kennedy in 1961.
Even the Soviet government had publicized aspects of its own effort.
But, secret documents declassified by the US National Security Archive on Sunday to mark the 45th anniversary of the first manned landing on the moon reveal how the US military had also planned to build a surveillance station on the moon.
Code named "Project Horizon," it outlines the military's detailed plans to install a moon-to-Earth surveillance system that would have been used for "facilitating communications with and observation of the earth."
At one time it was also exploring the possibility of conducting nuclear weapon tests on the lunar surface or in its vicinity.
The report's authors speculate on just what effect the resulting radiation might have on aliens.
The declassified documents titled "Soldier, Spies and the Moon: Secret US and Soviet Plans from the 1950s and 1960s" reflect the covert side of US and Soviet lunar programmes.
The lunar n-weapon test was the brainchild of the USAF special weapons centre located at the Kirtland Air Force base in New Mexico.
A study for the air force relating to this lunar atomic weapon project was carried out by the Armour Research Foundation of the Illinois Institute of Technology and is dated June 1959 ---eight months after Nasa came into existence on October 1, 1958.
The document justified a nuclear detonation on the moon' surface or close to it as it would "serve both scientific and military purposes.