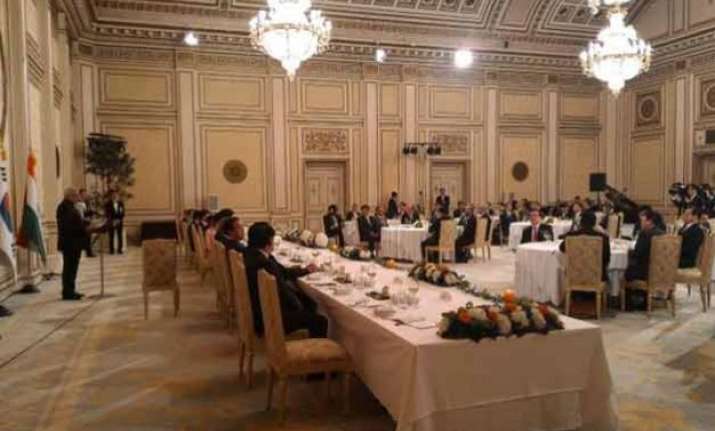 Seoul: Prime Minister Narendra Modi attended the baquet dinner hosted by the president. In his speech at  banquet dinner, PM explained why Korea matters to Indians.
He said, "Korea is part of daily life in India. We speak to each other on Korean Phone. We drive around in Korean cars. We work with Korean computers. We watch our favourite games on Korean TV."
He also said "President park, you are deeply admireed leaders in the region and the world. You have drawn personal strength from adversity. You have led with vision and boldness. And, you have sought peace with persistence and wisdom. Your commitment to the relationship with India is a source of strength to us."
Each time we have spoken, you have shown great awareness of our big opportunities: and, you have spoken with clarity about the roadmap ahead.