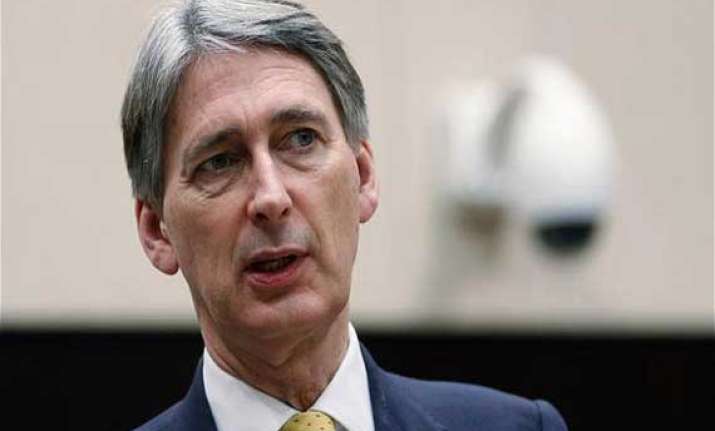 London: UK defence secretary Philip Hammond was today appointed the new foreign secretary as part of Prime Minister David Cameron's biggest re-shuffle ahead of a general election next year.
58-year-old Hammond, considered as an impressive orator of Conservative party has presided over the steep budget cuts in the country and has done preparations for an exit from Afghanistan and a large redundancy programme at the Ministry of Defence without attracting negative tabloid headlines.  William Hague, who had just returned from a high-profile visit to India as foreign secretary, had stepped down on last night.
Hague has moved to a lower profile role as Commons leader and the appointment of Hammond, who has said he could vote to leave the EU if the UK did not get the changes it wanted in a future re-negotiation, and the departure of Dominic Grieve as Attorney General are being seen as a shift towards a more Eurosceptic stance.
As part of a cull of long-serving ministers, education secretary Michael Gove is to become the new chief whip of the Conservative party and replaced by Nicky Morgan.  The wide-ranging Cabinet shake-up is being described as Cameron's attempt to shake off the party's "male, pale and stale" image ahead of the country's General Election in May 2015.
Gove is close ally of Cameron and would play a key role in holding the Conservative Party together in the run up to the polls.
Ken Clarke is among the old guard to have stood down as the Cabinet's most prominent Europhile, heading for ministerial retirement after a career in frontline politics that stretches back to the early 1970s.
Other entrenched ministers affected include chief whip Sir George Young, minister for civil society Nick Hurd, Foreign Office minister Hugh Robertson, energy minister Greg Barker, international development minister Alan Duncan, Northern Ireland minister and policing minister Damian Green.  Cameron has been praised for bringing in more women into the Cabinet, including Morgan in the education department and Liz Truss as environment secretary.
A series of other women MPs are due to be appointed to middle-ranking government positions later today.  They include the Gujarati-origin Priti Patel, who is a member of the Downing Street policy board and was appointed as Cameron's Indian Diaspora Champion.