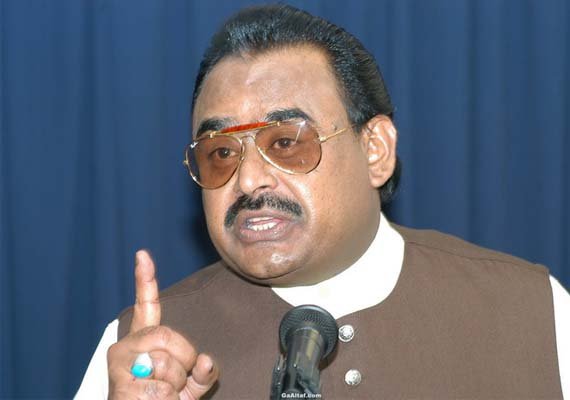 Karachi: MQM chief Altaf Hussain today claimed that the people of Sindh have spoken out in favour of new provinces in Pakistan by observing a 'black day' against a rival PPP leader's remarks about 'Muhajirs'. 
"The people have spoken about the need of new administrative units or provinces in Sindh and the rest of Pakistan," Hussain said in a statement issued by his Muttahida Qaumi Movement (MQM) party.
The statement came after a strike was observed in Pakistan's biggest city Karachi and some urban areas of Sindh province on the call of MQM which represents the Urdu-speaking Muhajir population that migrated from India during partition.  
It is the single largest party in Karachi.  
Hussain said the "prejudiced" feudal lords of Sindh never accepted the Urdu-speaking Sindhis or Muhajirs as true Sindhis.
"The PPP sowed the seeds of prejudice and hatred in 1973.  The PPP claims to be a national political party but history bears out that it always used the Sindh card and not the Pakistan card," he said.
Most markets, petrol pumps, shops and restaurants remained closed in Karachi today and there was sparse traffic on the roads as due to tensions and fear people preferred to stay indoors.
The MQM called for a 'Black Day' after Khursheed Shah, a senior leader of the ruling Pakistan Peoples Party (PPP) in Sindh, had said that he considered the word "Muhajir" as an abuse and that Urdu-speaking people should only call themselves new Sindhis in the province.  
He later retracted his statement made to reporters and apologised to the MQM.