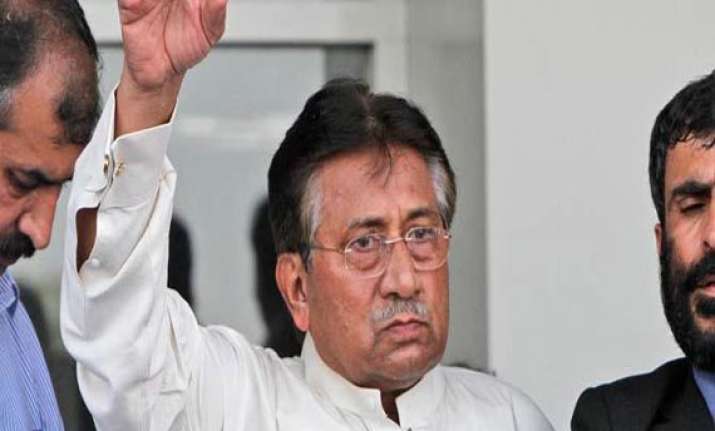 Islamabad, May 26: The outlawed Tehrik-e-Taliban Pakistan have issued a fresh threat to assassinate former President Pervez Musharraf, currently detained in his palatial farmhouse over a string of high-profile cases.
In a video posted on the jihadi website Umar Media, Pakistani Taliban spokesman Ihsanullah Ihsan said, "Soon we will punish this Satan (Musharraf) to death for his wicked deeds." 
"From Balochistan to Waziristan, Musharraf engulfed this country in blood and fire. He is the killer of hundreds of innocent students of Lal Masjid," Ihsan said. 
This is the second video issued by the Tehrik-e-Taliban Pakistan with a threat against Musharraf, who was recently arrested in connection with the 2007 assassination of former premier Benazir Bhutto, the sacking of judges during the 2007 emergency and the death of Baloch nationalist leader Akbar Bugti in a military operation in 2006. 
Musharraf, 69, is being held at his farmhouse on the outskirts of Islamabad, which has been declared a "sub-jail". 
Before Musharraf returned to Pakistan from self-exile in March, the Tehrik-e-Taliban Pakistan issued a video that said the militants had formed a special squad of suicide bombers and snipers to kill him. 
Taliban leaders said in that video that Musharraf would be targeted for joining the US-led war on terror and for cracking down on militants. 
Musharraf angered militants when he ordered the army to launch an operation against extremists holed up in the Lal Masjid in Islamabad in 2007. The operation left some 100 people dead.