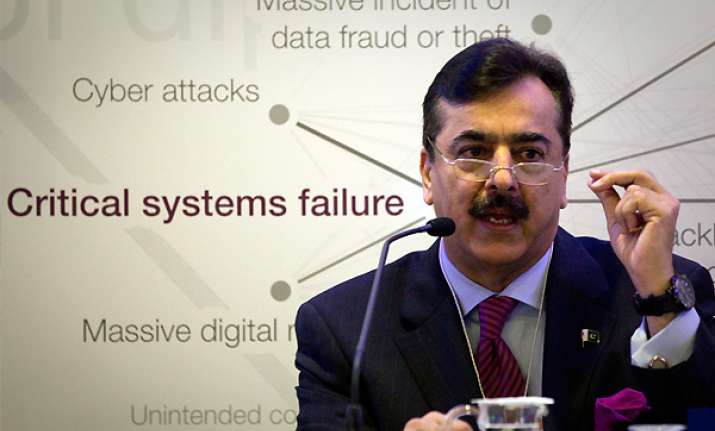 Islamabad, Feb 6: Prime Minister Yousuf Raza Gilani on Sunday acknowledged that the Kashmir issue would have to be resolved through dialogue and diplomacy as Pakistan "cannot afford wars" in the 21st century.

Four wars have already been fought on the Kashmir issue and the region still "was a flashpoint", but in the 21st century "we cannot afford wars", Gilani said.

"We want to resolve issues through dialogue, diplomacy, prudent policy and national consensus," he said while addressing a convention at the Prime Minister's Secretariat to mark 'Kashmir Solidarity Day'.

Gilani said the Kashmir issue remained the cornerstone of the country's foreign policy.

"We are committed to continue with the moral, political and diplomatic support to Kashmiris. The whole nation, including all the political parties, is united on the cause of Kashmir," he said.

Since Pakistan is a responsible country and a responsible nuclear power, it has to make responsible policies, Gilani said.

Pakistan's policies should be made through national consensus and by the chosen representatives of the people, and not by individuals, he said.

The Kashmir policy had been the focus of the Pakistan People's Party-led government in line with the vision of the party's founder, Zulfikar Ali Bhutto, he said.

Rallies were held across Pakistan to mark 'Kashmir Solidarity Day', which is a public holiday.  The day has been observed by Pakistan since 1990 to highlight the Kashmir issue.