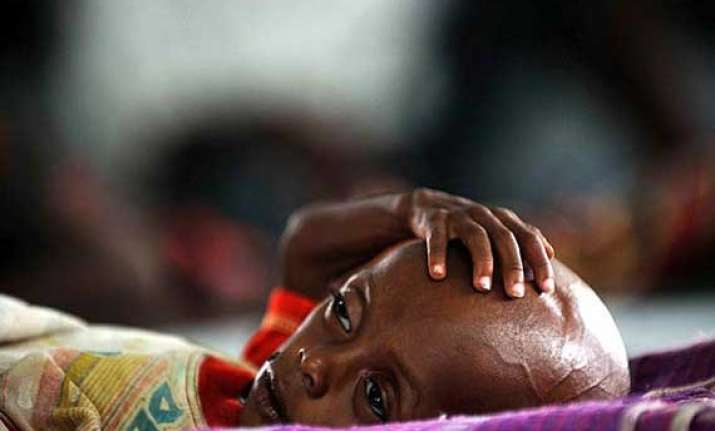 United Nations: The UN envoy in Somalia has warned that despite some political and security gains, the humanitarian situation in the Horn of Africa country has deteriorated, with over 1 million Somalis who do not have enough to eat.
This number is up 20 percent compared to six months ago, Xinhua quoted the UN secretary-general's special representative for Somalia, Nicholas Kay, as telling the Security Council Tuesday while briefing it on the situation in the country.
"The humanitarian situation in Somalia has continued to deteriorate," he said. "Over 3 million people need humanitarian or livelihood assistance in Somalia today. This includes over 1 million Somalis who cannot feed themselves."
By the end of August, twice as many households were assisted per month with food aid.
More than 300 metric tonnes of supplies for tens of thousands of people have been delivered by air due to the lack of secure access to recovered areas. But this falls short of needs on the ground. Air cargo flights simply cannot deliver the quantities required.