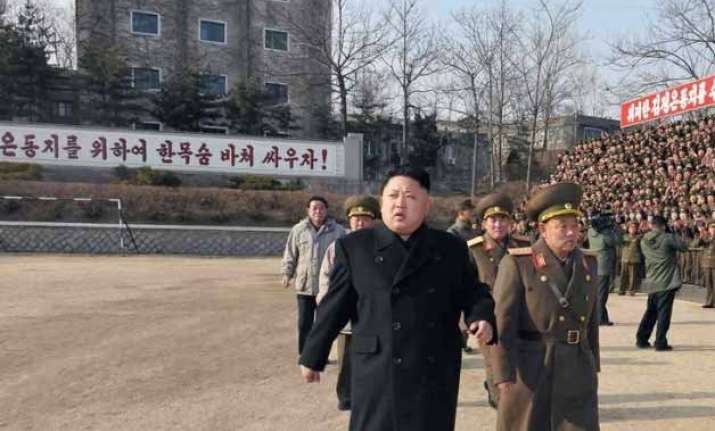 Pyongyang: North Korea on Monday warned of preemptive nuclear attacks against the US and South Korea if the two allies push ahead with joint military drills scheduled to begin Monday.
North Korea's national defence commission said in a statement carried by state media KCNA that the army and people of North Korea "will make military counter-action for preemptive attack" and "launch an all-out offensive" to cope with joint military drills conducted by South Korean and the US troops.
North Korea's military counter-action will be "more preemptive and offensive nuclear strike" to cope with the enemies' "most undisguised nuclear war drills aimed to infringe upon the sovereignty of the DPRK", the statement stressed.
The United States and South Korea are set to begin on March 7 what is described as their largest ever joint military exercises.
Military sources were quoted as saying more than 300,000 South Korean and 15,000 American troops are to take part in the drills, which run until the end of April.
South Korean Defense Minister Han Min-koo has said the exercises will be twice the size of last year.
Pyongyang has issued dire warnings of nuclear attack in the past, usually during periods of elevated military tensions on the divided Korean peninsula.
While the North is known to have a small stockpile of nuclear warheads, experts are divided about its ability to mount them on a working missile delivery system.
The National Defence Commission described the annual South Korea-US military exercises as "undisguised nuclear war drills" that threatened the North's national sovereignty, and vowed an all-out offensive in response to "even the slightest military action."