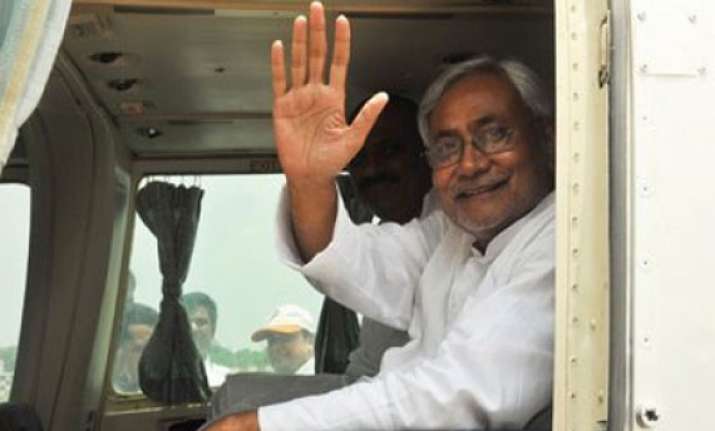 Lahore, Nov 16 :  Bihar Chief Minister Nitish Kumar today left for India via the Wagah land border crossing after a week-long visit to Pakistan that saw him being feted by the country's top political leadership.
Chaudhry Ghafoor, a minister of Punjab province, and senior government officials saw Kumar and his delegation off at the border.
Talking to reporters at Wagah, Kumar said there is a need to enhance relations between the two countries.
The exchange of delegations is a good omen and will help improve ties between the two sides, he said.
"Wars are no solution to problems and we should enhance people-to-people contacts," he said.
Earlier, PML-N chief and former premier Nawaz Sharif praised Kumar for introducing institutional reforms in Bihar, making efforts to ensure supremacy of law, providing infrastructure and enhancing economic growth.
Sharif made these remarks at a dinner he hosted for Kumar and members of his delegation at his Raiwind residence last evening.
He called for the resolution of all disputes between India and Pakistan so that a positive atmosphere could be created for people across the borders.
"Exchange of delegations and increasing trade relations between Pakistan and India are necessary for the progress and stability of the region," Sharif said.
He said there were bright prospects for the development and progress of both the countries and the destiny of the people could be changed through the peaceful resolution of disputes.