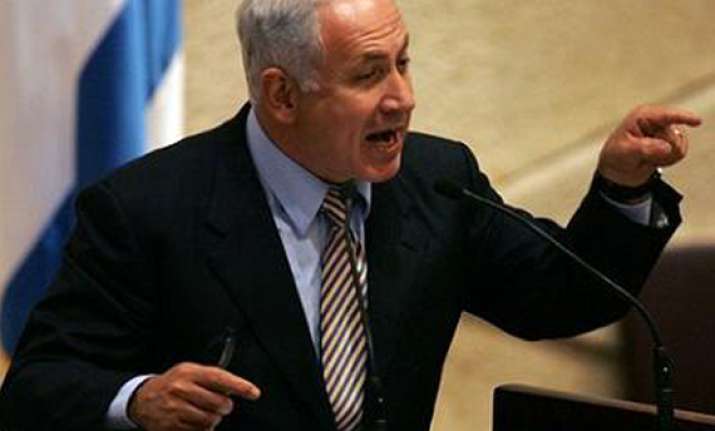 Jerusalem, Nov 24: Israel's hawkish Prime Minister Benjamin Netanyahu has lashed out at Western leaders who have supported the Arab Spring, terming them "naive" in watching favourably the developments in the region, which he believes were taking the Arab world backward not forward.
 
Crediting himself for foreseeing the true nature of the Arab revolution when world leaders had failed to do so, Netanyahu said the wave of protests bringing sweeping changes in the region was actually "Islamic, anti-Western, anti-liberal, anti-Israeli and anti-democratic"
 
"In February, when millions of Egyptians thronged to the streets in Cairo, commentators and quite a few Israeli members of opposition said that we're facing a new era of liberalism and progress...
 
"They said I was trying to scare the public and was on the wrong side of history and don't see where things are heading," Netanyahu told the Israeli parliament Knesset, presenting an annual overview of developments in the region.
 
"But time has proved him right," the Israeli Premier said asserting that his forecast that the Arab Spring would turn into an "Islamic, anti-Western, anti-liberal, anti-Israeli and anti-democratic wave" turned out to be true, Ha'aretz said.
 
The hardline leader slammed Western leaders, especially US President Barak Obama, who had pushed former Egyptian President Hosni Mubarak to resign from power.
 
Mubarak's ouster from power meant that Israel had lost its staunchest ally in the Arab world and the development was looked at nervously by many in Israel.
 
According to the paper, the speech showed an expressed lack of trust in Arab nations' ability to maintain democratic regimes, a yearning to go back to the days of Mubarak, a fear of collapse of the Hashemite royal house in Jordan, and an utter lack of willingness to make concessions to Palestinians.