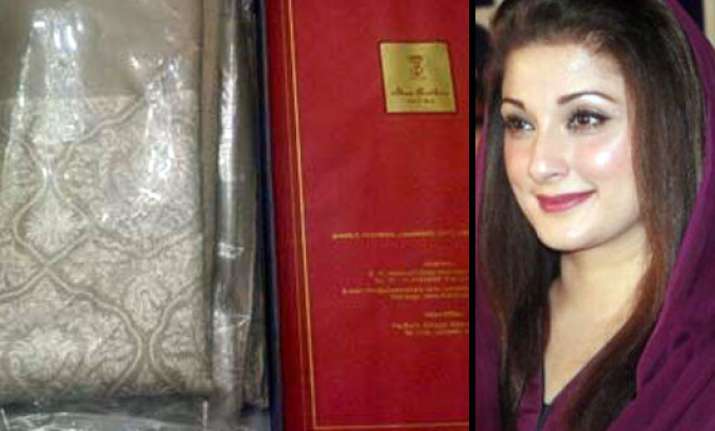 New Delhi: Pakistan Prime Minister Nawaz Sharif's daughter, Maryam on Tuesday expressed her gratitude to Prime Minister Narendra Modi for gifting a beautiful shawl for her grandmother.
"Thank u v much PM @narendramodi for the beautiful shawl for my grandmother. My father personally delivered it to her," she wrote on the micro-blogging site, Twitter.
She attached a photograph of the shawl along with her comment.
During his conversation with Sharif in New Delhi, Modi came to know that the Pakistan PM goes to meet his Mother once in a week though he stays in Islamabad.
The Pakistani Prime Minister flew back home Tuesday evening after a two day long stay in India.
During this period, he held a meeting with his Indian counterpart in the capital's Hyderabad House -an interaction which was called an "icebreaker," besides attending his grand swearing-in ceremony, along with other leaders of the South Asian Association for Regional Cooperation, or SAARC countries