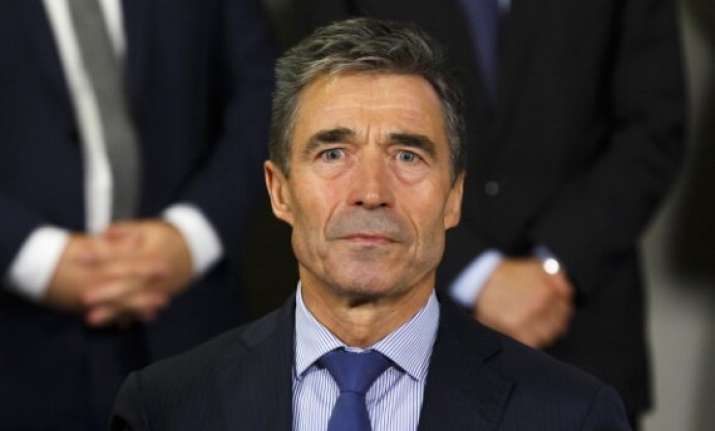 Cardiff: NATO has established "a comprehensive and tailored package of measures" to help Ukraine, the alliance's Secretary General Anders Fogh Rasmussen said on Thursday.
The assistance from NATO, totalling about 15 million euros (about $19 million), will include supports of logistics, rehabilitation for injured troops, cyber defence and communications, Xinhua reported.
"We highly value Ukraine's contributions to our operations and the NATO Response Force. Ukraine has stood by NATO. Now in these difficult times, NATO stands by Ukraine," Rasmussen said, while meeting the NATO leaders and Ukraine President Petro Poroshenko, during the ongoing NATO summit in Newport, Wales in Britain.
Rasmussen urged Russia to stop "aggressive" actions against Ukraine, withdraw troops from Ukraine and the border regions, and stop its action of "annexing" Crimea.
He added that the independence, integrity of sovereign and stability of Ukraine would be very crucial to the Euro-Atlantic security.
The ongoing NATO summit saw Western leaders criticising Russia for its "destabilising" influence on the crisis in Ukraine.
NATO and Britain also warned that pressure on Russia would be raised if it did not change course in eastern Ukraine.