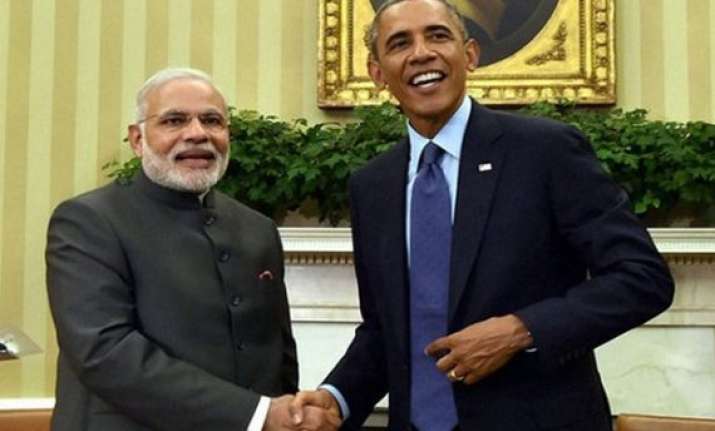 Washington: Suggesting that US President Barack and Indian Prime Minister Narendra Modi had infused "new energy" into their stalled bilateral relationship, the New York Times wonders whether they can turn aspirations of "strategic partnership" into reality.
Obama and Modi "have done the minimum needed to infuse new energy into a bilateral relationship that had run aground," the influential US daily said in an editorial titled "India and America, Beginning Again." But "to address the challenges before them, including a rising China," it said, they "are going to have to work harder, so relations don't atrophy or become more strained."
Economics is a priority, the Times said, and "American businesses are eager to cash in on Modi's invitation to help India, the world's second-most-populous nation, meet its defense, infrastructure and power needs."
"The two leaders plan to speed things along with a joint investment initiative and a partnership to increase access to clean water and sanitation," it said. "But they failed to break an impasse on two major irritants: trade and taxes."
There was also "no sign of progress on such strategic concerns as how to curb the nuclear arms race between India and Pakistan and limit chances of another war with Pakistan over Kashmir or between India and China over their border," Times said.
"There remain, too, serious questions" about whether Modi "will defend the rights of all Indians," the Times said.
While Modi, it noted, had "expressed concern over the Islamic State, he did not sign up for the coalition led by the United States.
"And there was no mention of solutions on the differences with Washington on Ukraine and Iran."
"Estranged during the Cold War, India and the United States have much to gain from collaboration," the Times said. "The coming months will show whether Mr. Obama and Mr. Modi can turn aspirations of 'strategic partnership' into reality," it said.