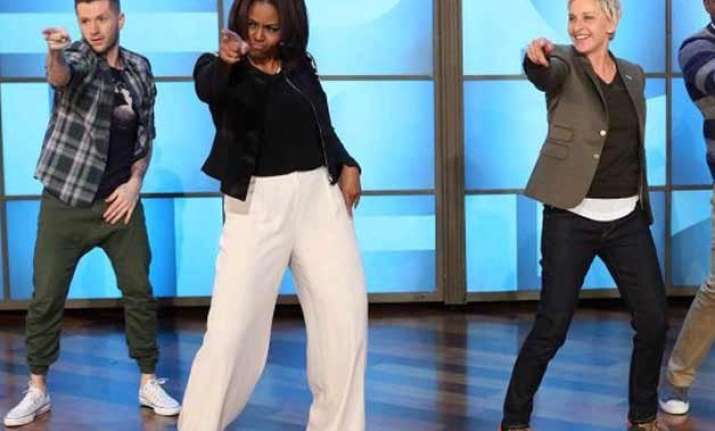 Burbank, California: While her husband read "Mean Tweets" on "Jimmy Kimmel Live!," U.S. first lady Michelle Obama danced to the Mark Ronson/Bruno Mars hit "Uptown Funk" during the first couple's trip to Los Angeles this week.
It was Michelle Obama's fourth appearance on the show.
She discussed the fifth anniversary of her "Let's Move!" initiative and challenged everyone to share five things they're doing to lead a healthy life using the hashtag #GimmeFive.
The first lady also announced that dancers from "So You Think You Can Dance" will participate in the annual White House Easter Egg Roll on April 6.
They'll lead guests gathered on the South Lawn of the White House in a group dance of "Uptown Funk."
You can catch Obama's full appearance on "The Ellen DeGeneres Show" this coming Monday, March 16. Check your local listings.