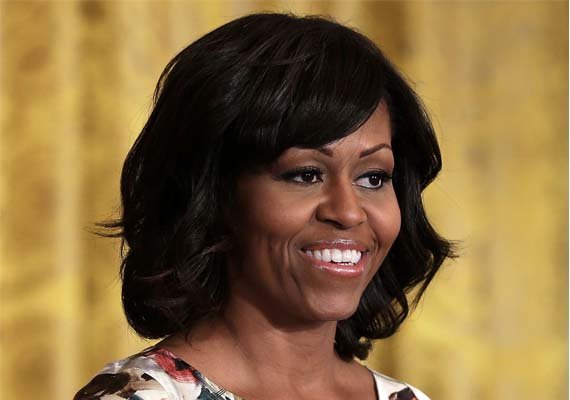 Washington: First Lady Michelle Obama has batted for Congressman Mike Honda against fellow Democrat Indian-American Ro Khanna for a Silicon Valley seat to the US House of Representatives to which elections are due next week.  Michelle has recorded phone calls for Honda's campaign.  
"Hi, this is Michelle Obama, and I'm calling because Barack and I are counting on you to support Mike Honda and the Democratic ticket this November 4," she said in the minute-long pre-recorded call.
Incumbent Honda, a seven-term lawmaker, is locked in a tough battle with Khanna, who has the support of top corporate leaders from the Silicon Valley in California.  Many experts believe, Michelle's campaign for Honda would give him an edge over Khanna.
However, one would have to wait for the results after the November 4 general elections.  "Your vote for Mike Honda will make a real difference in supporting our President," Michelle said.  During the start of the campaign, Honda had a 20 point lead over Khanna, a former Commerce Department official.  
In the last few weeks, however, the race has tightened with Khanna having gained support of local newspapers and top executives of the tech industry in the Silicon Valley.  
A latest poll by CBS's KPIX 5 showed Khanna is in a statistical dead heat with 28 per cent of voters undecided.  "It shows the momentum is building," Khanna said.  "The message of change is resonating.
People are tired of the old ways of doing things in Washington. They want someone who is going to get things done, who is going to work across the aisle," he said.
Honda acknowledged that the race is "tightening." If elected Khanna would be the first Hindu Indian-American to be elected to the US House of Representatives.