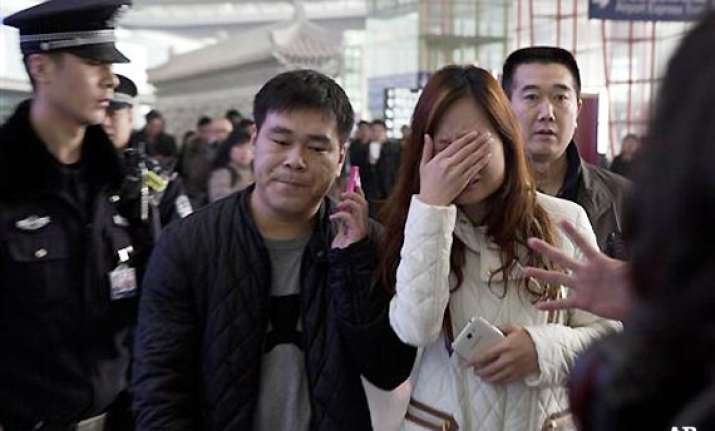 New Delhi: A Malaysia Airlines flight carrying 227 passengers and 12 crew crashed in the South China Sea on Saturday, Vietnamese state media said, quoting a senior naval official.
A Vietnamese newspaper later reported that the Vietnamese Navy had confirmed that the plane crashed into the ocean.
According to the reports, the planes crash was detected by Vietnamese military radar.
There was no confirmation of the report from Malaysia Airlines, however.
The Boeing 777-200ER flight from Kuala Lumpur to Beijing had been missing for hours when Vietnam's Tuoi Tre news quoted Admiral Ngo Van Phat as saying he had asked boats from an island off south Vietnam to rush to the crash site.
If the report is confirmed, it would mark the U.S.-built airliner's deadliest crash since entering service 19 years ago.
Malaysia Airlines had yet to confirm that the aircraft had crashed. It said earlier in the day that no distress signal had been given and cited early speculation that the plane may have landed in Nanming in southern China.