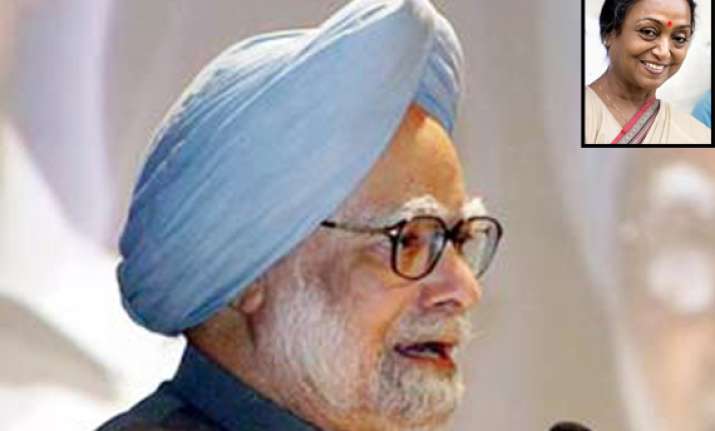 Male, Nov 12: Lok Sabha Speaker Meira Kumar is scheduled to visit Maldives at the invitation of her Maldivian counterpart in the "People's Majlis".

Prime Minister Manmohan Singh announced this during his address to the Majlis, Maldives' Parliament.

He said the formation of India-Maldives Parliamentary Friendship Groups in the People's Majlis and Indian Parliament augur well for the development of relations between the two Parliaments.

In his address to the Majlis, the first by a visiting head of the government or state in its history of 78 years, the Prime Minister said the 'People's Majlis' is a testimony to the strong faith the people of Maldives have shown in democracy.

"As a fellow democracy we take delight in your achievements," he said.