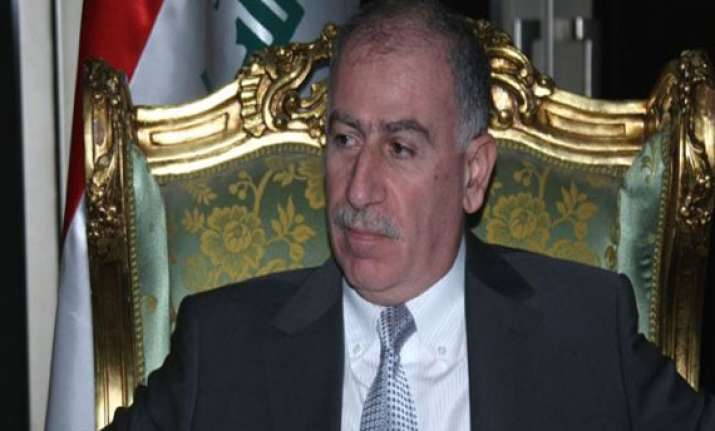 Washington: The US strongly condemns the "senseless" attack on the convoy of the Iraqi Parliament Speaker Osama al-Nujaifi, the State Department said Monday.
A roadside bomb went off Monday near the convoy of Osama al- Nujaifi and Governor Atheel al-Nujaifi, also brother of Nujaifi, in northern Iraqi province of Nineveh, wounding two of the speaker 's bodyguards. The brothers escaped unharmed.
The attack exemplified the danger terrorist groups pose to all Iraqis, State Department spokeswoman Marie Harf said in a statement, calling on Iraqi leaders to work together to isolate militant groups from the broader population.
"Speaker Nujaifi has been a strong partner of the United States ' efforts in Iraq and we are grateful that he was unharmed in the attack," she said.
The US stood with the Iraqi people and would continue to work closely with Iraqi leaders to combat those committing such "senseless" acts, the spokeswoman added.
The US government has increased its support of weapons and intelligence for Iraq in the light of growing violence in recent years.
According to the UN Mission for Iraq, more than 8,000 Iraqis were killed in 2013, the highest annual death toll for years.