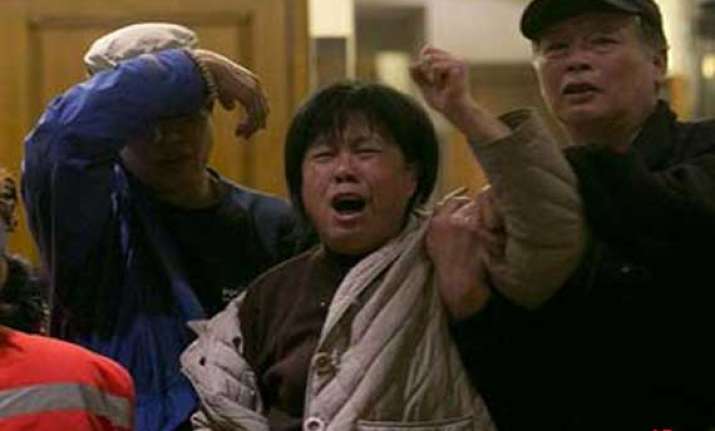 Beijing: Over 300 angry relatives of Chinese passengers aboard the Malaysian airliner today clashed with security personnel outside Malaysia's embassy here as China demanded the truth about the jet's mysterious crash. 
In a rare show of public anger in China, grief-stricken families and friends marched on the embassy to protest the way investigation into tracing the Malaysia Airlines Flight MH370 - carrying 239 people, 154 of whom were Chinese - was handled. 
According to eyewitnesses, protesters threw water bottles and demanded to meet the ambassador as they tried to storm the building.
Earlier, the relatives - some in tears - linked arms and marched peacefully holding placards and chanting "Malaysian government has cheated us" and "Malaysia, return our relatives".
The protest came after the relatives gathered at a hotel - where many of the kin were put up by the Malaysian airlines during the last two weeks - and geared up to take out a march to the embassy following which security was stepped up around the hotel and even riot police were deployed, state-run CCTV reported.