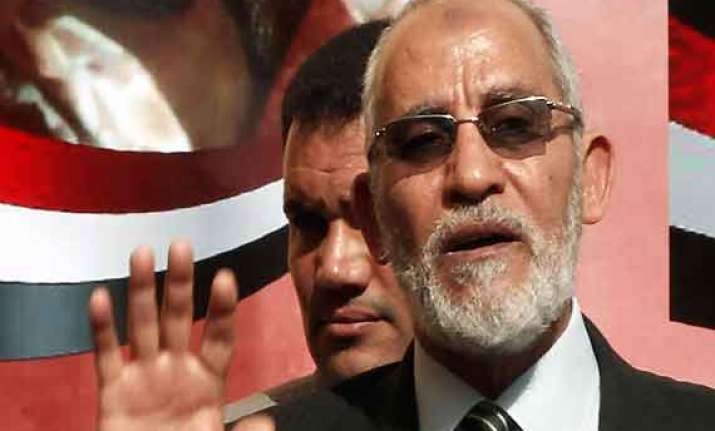 Cairo: Judges presiding in a trial of Egypt's Muslim Brotherhood leaders have stepped down from the proceedings without giving any reason for their move, a court official said.
The official said the decision was announced by Mohammed el-Qarmouti from the three-judge panel just before the second session in the trial was to convene on Tuesday.
The official spoke on condition of anonymity because he was not authorised to speak to the media.
Six Brotherhood figures, including the group's spiritual guide, Mohamed Badei, and its financer, Khairt el-Shater, are on trial on charges stemming from the clashes that left nine dead on June 30 outside the Brotherhood's headquarters in Cairo.
The trial started in August. The defendants have not appeared in court, allegedly because of security reasons.