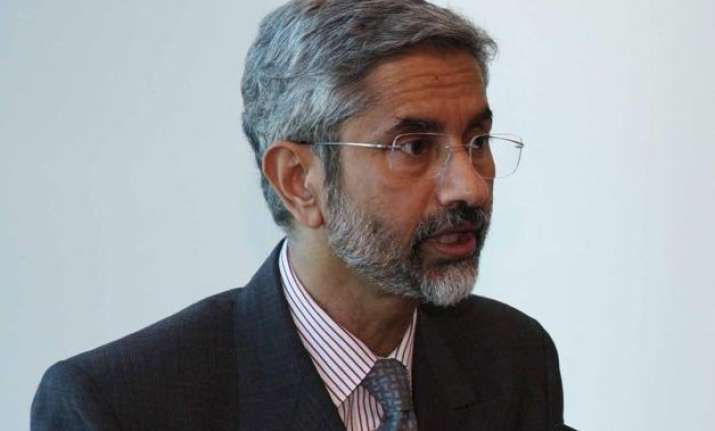 Islamabad: Foreign Secretary S Jaishankar will arrive here on a two-day visit on March 3, seven months after India cancelled foreign secretary-level talks with Pakistan, it was announced here today.
Foreign Office spokesperson Tasnim Aslam said the visit was taking place following a call by Indian Prime Minister Narendra Modi to his Pakistani counterpart Nawaz Sharif on February 13.
"Pursuant to the Prime Minister of India call to the (Pakistan) Prime Minister on 13 February, 2015, the Indian Foreign Secretary Mr S Jaishankar would visit Pakistan on 3-4 March, 2015," she said in a statement.
"During his visit, Mr Jaishankar would hold meeting with Foreign Secretary Mr Aizaz Ahmad Chaudhry."
The brief statement did not specify the agenda of these talks but the Foreign Office has earlier said that all outstanding issues, including Kashmir, would be discussed during the visit..
It is expected that the two sides would discuss resuming the peace process which was suspended after the 2008 Mumbai attack.
The two sides agreed in 2010 when the then premiers Manmohan Singh and Yusuf Raza Gilani met in Bhutan on the sidelines of SAARC summit to resume talks and initial contacts were established but no headway was made.
India broke off foreign secretary-level talks in August last at the eleventh hour because the Pakistan High Commissioner in New Delhi held consultations with Kashmiri separatists.