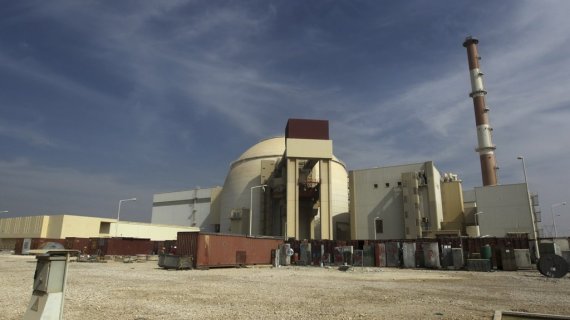 Tehran: Iran will not give up an iota of its nuclear rights in the run-up to a possible comprehensive deal with other powers, senior Iranian nuclear negotiator Abbas Araqchi said Saturday, media reported.
Araqchi made the remarks in response to the recent allegation of the top US envoy, Wendy Sherman, on the nuclear talks with Iran, Xinhua reported citing official IRNA news agency.
Sherman, also under secretary of state for political affairs, said Thursday that she did not know whether the deal could be reached by the cut-off date.
"Despite intense efforts of the negotiators, we are still in that 'difficult' stage," she said. "We must use the remaining time wisely and with a sense of urgency and purpose."
"With no doubt talking through media rather than at the negotiation table" not only will not help the advancement of the talks and reaching an agreement before the deadline, but will even hinder the progress, Araqchi said.
Iranian officials also believed that this was "a rare opportunity which may not come again easily", Araqchi said. However, it does not mean that the Islamic republic will slacken over its rights to a peaceful nuclear programme.
"Iran's position in ongoing (nuclear) negotiations is quite clear," he said. "We will not retreat an iota from the country's nuclear rights and at the same time we are fully ready for transparency."
The Iranian nuclear negotiator also stressed that Iran insisted on the lifting of all sanctions against the country, and the Islamic republic would not accept that even one item of the sanctions remains within the framework of a possible comprehensive nuclear deal.
On Thursday, Iranian President Hassan Rouhani said he saw a comprehensive nuclear agreement between Iran and the six world powers within reach before the deadline of Nov 24, as "good steps" have been taken toward the long-awaited comprehensive accord.
Iran and the so-called P5Ư group -- Britain, China, France, Russia, the US plus Germany -- agreed in July to extend the talks by four more months till Nov 24 as they could not narrow down significant gaps on core issues during the past six months.
The two sides met again last week for three days in Vienna, Austria, without any major breakthrough.