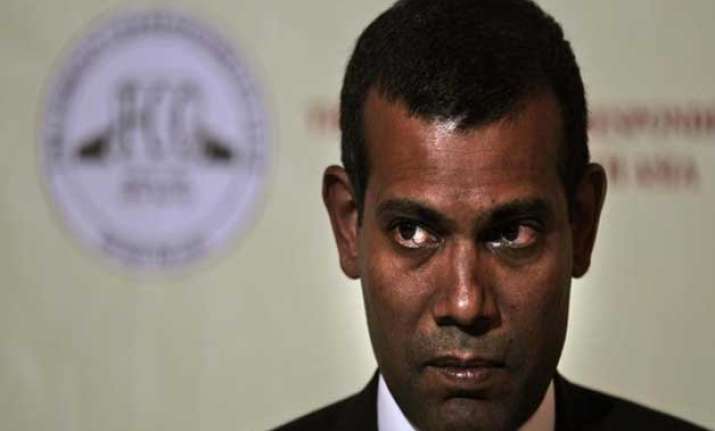 Male: Maldives' former president Mohamed Nasheed today said he was not a terrorist and nor did he authorise any arrest as he appeared for a late night hearing in a criminal court here four days after he was arrested under anti-terrorism laws.
During the second hearing, the prosecutor general presented the evidence and information in the case to Nasheed's lawyers after which the court gave them three days to study the case.
Nasheed, 47, has been accused of ordering the arrest of a senior judge in 2012 that triggered violence in the Indian Ocean island.
Nasheed declared that he was not a terrorist. And said that the huge support he got during the last presidential election was proof of that, Haveeru Online reported.  
A day after he was arrested on February 22, Nasheed was virtually dragged by the security forces to be presented before the Criminal Court, which ruled that the opposition leader will remain in custody until the case against him was complete.
India voiced concern over the "arrest and manhandling" of the former president and asked all those involved to calm the situation.
Nasheed took refuge at the Indian High Commission in Male to avoid being arrested in connection with the same case in February 2013.
He became the country's first democratically elected leader in 2008.
Earlier in the day, Human Rights Commission of the Maldives claimed that independent doctors were not given the chance to examine whether Nasheed faced any injuries on Monday when he was virtually dragged.