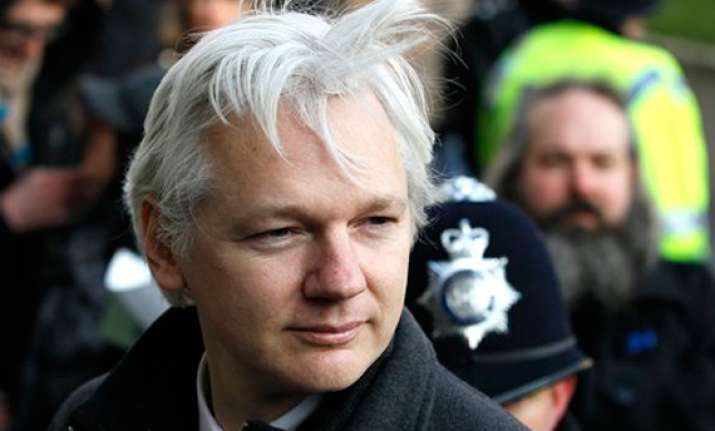 London, Jun 20: After making a dramatic appeal for political asylum at the Ecuador embassy in Knightsbridge here, WikiLeaks founder Julian Assange has said he was "grateful" to the government of the south American country for considering his application.
Assange's statement, expressing gratefulness, came as the Ecuador embassy said that after he arrived in the embassy yesterday afternoon and sought political asylum, he was "under the protection of the Ecuadorian government".
"As a signatory to the United Nations Universal Declaration for Human Rights, with an obligation to review all applications for asylum, we have immediately passed his application on to the relevant department in Quito," the embassy said.
It added: "While the department assesses Assange's application, Assange will remain at the embassy, under the protection of the Ecuadorian Government".  
"The decision to consider Assange's application for protective asylum should in no way be interpreted as the Government of Ecuador interfering in the judicial processes of either the United Kingdom or Sweden," it said.  
Reports from the Ecuador capital Quito said that Assange had written to the country's President Rafael Correa, alleging that he was being persecuted.
Last week, Assange lost his final bid to block his extradition to Sweden to face allegations of sex offences when Britain's Supreme Court dismissed his appeal to re-open the extradition case.
The court had ruled that Assange should not be extradited until 28 June.