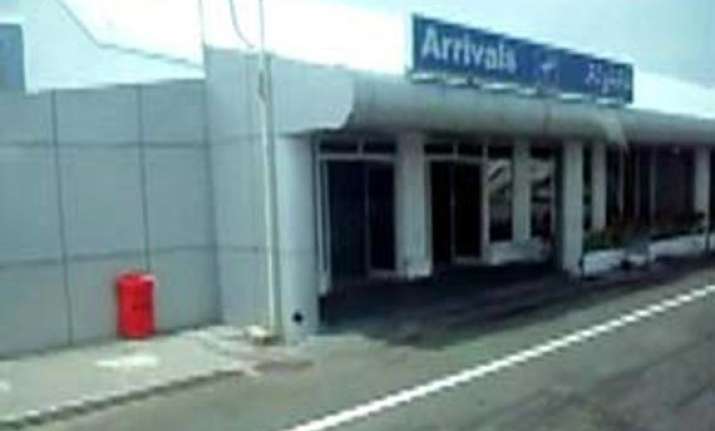 Male, Dec 7: After over a week-long legal battle, Indian infrastructure major GMR will hand over the operations of the Male International Airport to Maldives's state-run MACL midnight tonight with the expiry of the deadline for the same.
Terminating the $511 million contract with GMR on November 27, the Maldivian government had given time till tonight to the Bangalore-based firm to handover the operations of the Ibrahim Nassir International Airport to Maldives Airport Company Limited (MACL).
The handover will take place a day after the Singapore Supreme Court ruled that Maldives government has the "power to do what its wants including expropriating the airport", dealing a severe blow to GMR which had earlier got a temporary reprieve with the Singapore High Court staying the termination.
"In deference to the orders of the Court of Appeals, Singapore, GMR Male International Airport Ltd (GMIAL) will facilitate a smooth takeover of the Ibrahim Nassir International Airport (INIA) by the Maldives Airport Company Ltd (MACL), effective midnight tonight," GMR said in a statement.
The contentious issue saw various twists and turns both on legal and diplomatic fronts with India expressing its strong displeasure over the "unilateral" decision of termination and had conveyed that the move will have an adverse impact on the bilateral ties.
"GMIAL has been assured that as a result of this takeover all its employees, suppliers and other interested parties will not be put to any inconvenience.
"GMIAL remains committed to finding a suitable solution to this situation. We are taking requisite steps to work out the compensation receivable from the Government of Maldives, keeping in mind the judgement of the aforementioned court and the concession agreement dated 28th June 2010," the company statement said.
It added, "All actions as above are without prejudice to our legal rights and statements made before various courts/tribunals where matters are currently being pursued or likely to be taken up."