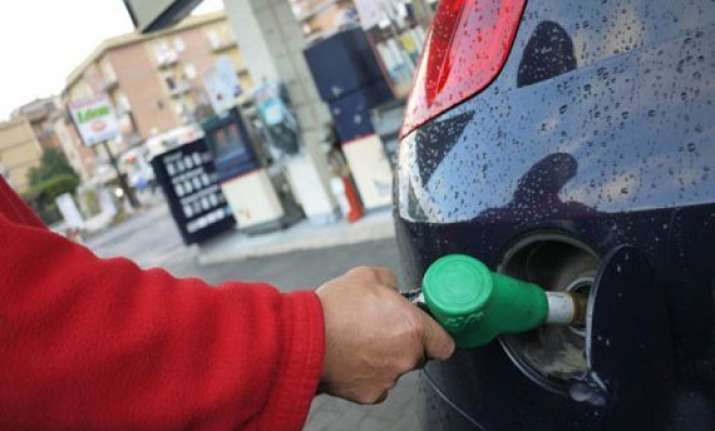 London, Nov 26: Oil prices slid today but losses were capped as markets awaited the outcome of a eurozone finance ministers' meeting, which is aimed at unlocking the next slice of bailout cash to debt-plagued Greece.
Brent North Sea crude for delivery in January dropped 72 cents to USD 110.66 a barrel in late afternoon deals.
New York's main contract, light sweet crude for January or West Texas Intermediate (WTI), shed 71 cents to USD 87.57 per barrel.
"Capping the downside are hopes for some form of package on Greece .. and crude remains largely range-bound," said analyst Jack Pollard at London-based brokerage Sucden Financial.
Investors were also concerned about looming tax increases and huge spending cuts in the United States, with analysts fearing they could lead to another slowdown in the world's biggest oil consuming nation.
"Having just enjoyed an unexpectedly strong week, global markets remain on a knife edge with uncertainty over Greece and the US taking centre stage again," said analyst Jason Hughes at IG Markets Singapore.
Eurozone finance ministers met in Brussels on Monday for the third time in two weeks as part of efforts to decide on the next slice of aid to Greece, which is in danger of running out of money.
Greece, at the centre of a eurozone debt crisis, has been waiting since June for a loan installment of 31.2 billion euros (USD 40 billion), part of a 130-billion-euro financial assistance package initially granted early this year.
By the end of next month, Athens is also due to receive two more aid payments, worth 5.0 and 8.3 billion euros, on condition it implements a series of unpopular austerity measures.