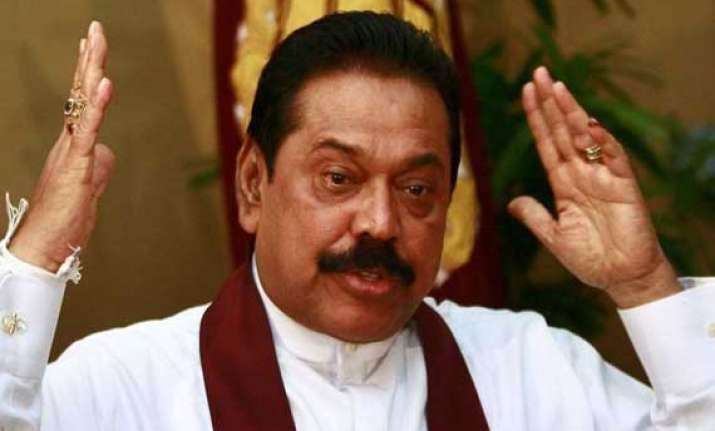 Colombo: President Mahinda Rajapaksa today told a top UN official that undue external pressures on Sri Lanka were having adverse affects that could hurt the country's progress.
John W Ashe, the president of the UN General Assembly (UNGA) is currently here to attend the 15th World Conference on Youth hosted by Sri Lanka.
Rajapaksa told the UNGA president that undue external pressure on his country has become a hindrance to national progress even as he hailed Sri Lanka's growth.
"At present Sri Lanka's annual average growth rate is 7 per cent. In the north it is around 22 per cent. Sri Lanka is among the few countries in Asia with a high growth rate after China," Rajapaksa pointed out.
The citing of external pressures by Rajapaksa is seen as aveiled reference to the UN Human Rights Council resolution against Sri Lanka adopted in March.
The resolution called for an international investigation into alleged war crimes by Sri Lankan troops towards the end of the country's civil war against the LTTE in 2009.
Sri Lanka has said it will not cooperate with the investigation while rejecting the UN resolution.  Rajapaksa and Ashe inaugurated the 15th World Conference on Youth yesterday in the southern city of Hambantota.  The plenary sessions got underway today in Colombo with the participation of over 150 nations.
The UNGA president and youth ministers from several countries are participants, the conference secretariat said.