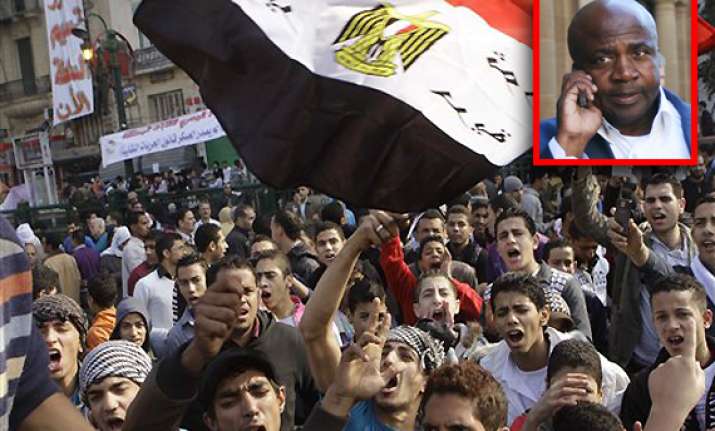 Cairo, Nov 27: Egyptian pop singer Chicco arrived in Cairo's Tahrir Square on Sunday to support protesters who have gathered for a ninth day of anti-government demonstrations.

Chicco led the protesters in a medley of revolutionary songs and urged them to keep up their protests.

The protesters are calling for the end to military rule in Egypt and for the handover of power to an elected government.

Chicco is known for his catchy pop songs and is particularly popular with Egypt's youth movement - who has been some of the most vocal critics of those in charge of the country.

The military council took power when President Hosni Mubarak was ousted in February by a popular uprising.

But it has come under intense criticism - and nine months on, the protesters have taken to the streets again.

They remain angry at the military's failure to restore security, stop the rapid worsening of the economy or introduce the far-reaching reforms called for by the youth groups behind Mubarak's fall and the ongoing protest movement.

At least 41 protesters, mostly in Cairo, have been killed in the latest protests and more than 2-thousand have been wounded.