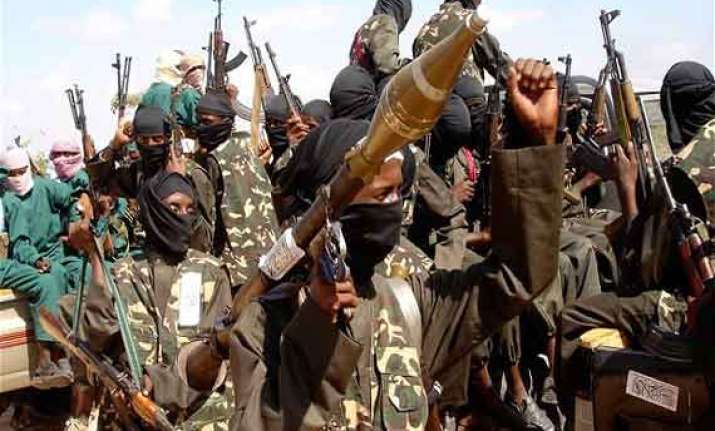 Mogadishu : Two Al-Shabaab militants, including a senior commander, were killed when their vehicle was hit by a drone strike in a Somalian town, witnesses said Monday.
The two men were instantly killed, while driving the vehicle in Jilib town, a stronghold of the Al Qaeda linked militant group, reported Xinhua citing the witnesses from the town.
"The vehicle was hit by a missile shot by a drone and two occupants were killed. Their bodies were taken by Al-Shabaab fighters who came to the scene."
The slain commander of Al-Shabaab is believed to be a mastermind of "suicide missions".
The US military have carried out a series of attacks against the group's leaders in Somalia.