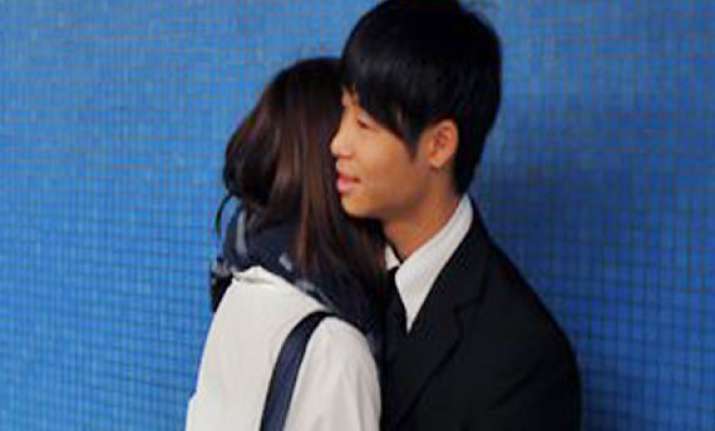 New Delhi: Maintain half a metre distance, don't walk together in school premises -- are some of the strange instructions issued by several schools in China to discourage teenagers from falling in love or  getting romantically attached.
On the campus of a secondary school in China's famous silk city of Hangzhou, pupils of the opposite sex have been told to maintain a minimum distance of half a metre from each other at all times. Boys and girls have been prohibited from going around the school in pairs.
Another school is said to have banned "close interaction" between students of  opposite sex.
Any student breaking the rule was threatened with severe punishment.
In China, there are websites which inform young Chinese on how to resist the lure of the opposite sex.
Both teachers and parents believe that young people in schools must not deviate from learning and must concentrate on studies to lay a good foundation for building a future.
Chinese parents believe, all the hormones raging in you at that age should be used to focus even more on your studies to better prepare you for the future rather than writing love letters and stealing moments of kisses like most teenagers do.