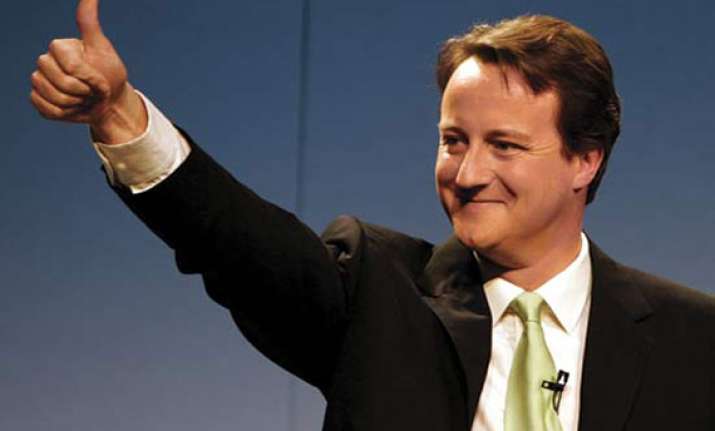 London: British Prime Minister David Cameron today congratulated BJP's prime ministerial candidate Narendra Modi on his party's victory in the Lok Sabha polls and said he is keen to work together.
"Congratulations @narendramodi on victory in India's elections. Keen to work together to get the most from UK-India relationship," tweeted Cameron, who was among the first world leaders to greet Modi.
While an official Downing Street statement will be issued later, UK Foreign Office issued its statement on the close relationship between the two countries.  
UK foreign secretary William Hauge said: "I congratulate Narendra Modi and the BJP on their success and look forward to forging an even closer partnership with India in the months ahead."