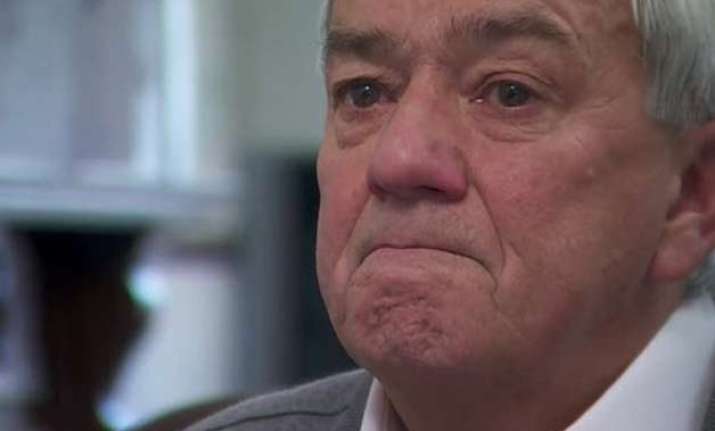 A day after Asim Qureshi defended IS militant 'Jihadi John' by terming him a "beautiful, kind man", brother of British hostage Alan Henning blasted Jihadi John's apologist for his misleading remarks.
On Thursday, Asim Qureshi helped to identify ISIS militant Jihadi John as west London student Mohammed Emwazi.
Sympathizing with Emwazi, Qureshi had blamed MI5 for radicalizing him, saying the security services harassed him and alienated him.
Alan's brother Reg Henning slammed Qureshi by saying, "If he (Jihadi John now Mohammed Emwazi) is a "beautiful, kind man", why is he killing innocent civilians?"
Reg Henning further said that Jihadi John is a monster and everyone should be doing everything they can to capture him and bring him to justice - not stick up for him like he's been hard done by.
A video showing the Muslim activist Qureshi describing ISIS executioner Jihadi John as 'a beautiful man' supporting Jihad had recently surfaced online.
Qureshi, a leader of campaign group CAGE, was filmed urging some protesters in London to support 'Jihad of our brothers and sisters in Iraq, Afghanistan, Palestine and Chechnya'.
The 54-second video clip shot at the peak of Iraq and Afghanistan wars in 2006, shows Qureshi standing alone on a stage and saying these words, 'When we see the example of our brothers and sisters fighting in Chechnya, Iraq, Palestine, Kashmir, Afghanistan, then we know where the example lies. When we see Hezbollah defeating the armies of Israel, we know where the solution is and where the victory lies."
In the video, he further says, "We know that it is incumbent upon all of us, to support the Jihad of our brothers and sisters in these countries when they are facing the oppression of the West.
'Allahu Akhbar! Allahu Akhbar! (God is great, God is great!)"
Qureshi worked for CAGE at the time of his passionate speech, then known as CAGE prisoners.
The organization worked to 'strive for a world free from oppression and injustice', 'working to empower communities impacted by the War on Terror.'
A day before Qureshi helped to name ISIS militant Jihadi John as west London student Mohammed Emwazi, the issue caused mass outrage as he said the murderer was 'beautiful' and that he 'wouldn't hurt a fly'.