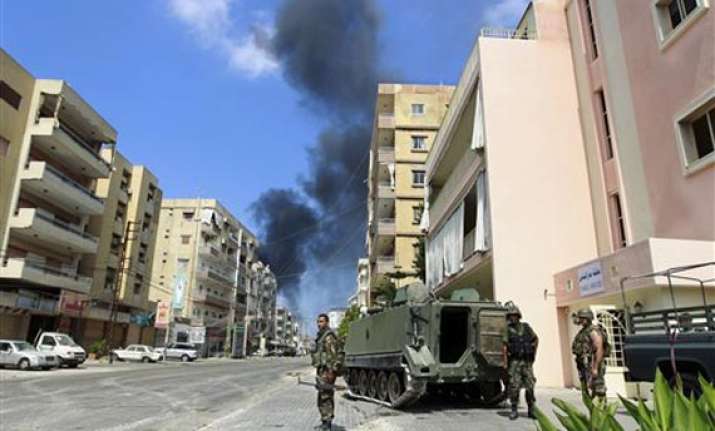 BEIRUT, June 25 : Lebanese security officials say a roadside bomb has exploded on the highway linking Beirut to the Syrian capital without causing casualties.
The officials say the small bomb went off Tuesday morning near the town of Barr Elias, a few kilometers (miles) from the border crossing point of Masnaa.
The officials spoke on condition of anonymity in line with regulations.
The bomb comes a day after Lebanese troops fought heavily armed followers of a hard-line Sunni Muslim cleric holed up in a mosque in the southern city of Sidon.
Troops stormed the complex Monday. It includes the mosque where cleric Ahmad al-Assir used to preach.
On Tuesday troops were clearing the complex of explosives.
The fighting left 16 soldiers and at least 20 gunmen dead. Al-Assir's fate is still unknown.