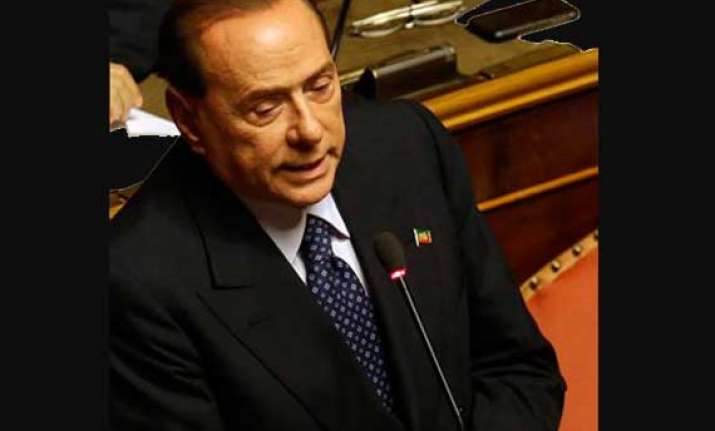 Rome: Silvio Berlusconi acknowledged defeat today and announced he would support the government of Premier Enrico Letta in a confidence vote, a stunning about-face after defections in his party robbed him of the backing he needed to bring down the government.
Berlusconi took the Senate floor in an unexpected intervention ahead of the vote to determine the government's survival after Letta made an impassioned plea to keep his 5-month-old government alive.
"Italy needs a government that can produce structural and institutional reforms that the country needs to modernize," Berlusconi said in brief remarks. "We have decided, not without internal strife, to vote in confidence."
It was a major setback for Berlusconi, who had demanded his five Cabinet ministers quit the government and bring it down, incensed at a vote planned Friday that could strip him of his Senate seat following his tax fraud conviction and four-year prison sentence.