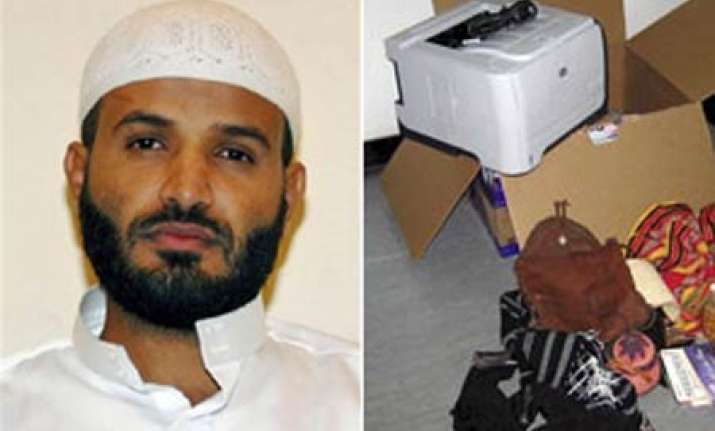 San'a:  A leading Al-Qaida militant in Yemen who surrendered to Saudi Arabia last month provided the tip that led to the thwarting of the mail bomb plot, Yemeni security officials said on Monday.
The officials said Jabir al-Fayfi, a Saudi militant who had joined Al-Qaida in Yemen , told Saudi officials about the plan. The officials spoke on condition of anonymity because they were not authorised to talk to the press.Several tribal leaders with knowledge of the situation, who similarly spoke on condition of anonymity, confirmed al-Fayfi's role.
US officials have said an alert from Saudi Arabia led to the interception on Friday of two explosive devices, hidden in packages addressed to Chicago-area synagogues, on planes transiting in Britain and Dubai . Al-Qaida in the Arabian Peninsula, the terror group's affiliate in Yemen , is suspected in the attempted bombing.
The Saudi newspaper Al-Watan on Monday cited Saudi security officials saying that the kingdom gave US investigators the tracking numbers of the packages.
Earlier this month, Saudi Arabia announced that al-Fayfi had turned himself in. Al-Fayfi, who is in mid-30s, had been captured by US forces in Afghanistan following the 2001 toppling of the Taliban there. He was held at the US prison at Guantanamo Bay , Cuba , until early 2007, when he was released to Saudi Arabia .
There, he was put through the kingdom's rehabilitation for militants. But soon after his release from the program, he fled to neighboring Yemen and joined al-Qaida there, according to the Saudi Interior Ministry. In September, he contacted Saudi authorities saying he wanted to turn himself in. A private jet was sent to the Yemeni capital San'a to retrieve him, Saudi security officials told the Saudi-owned daily Al-Hayat at the time.AP