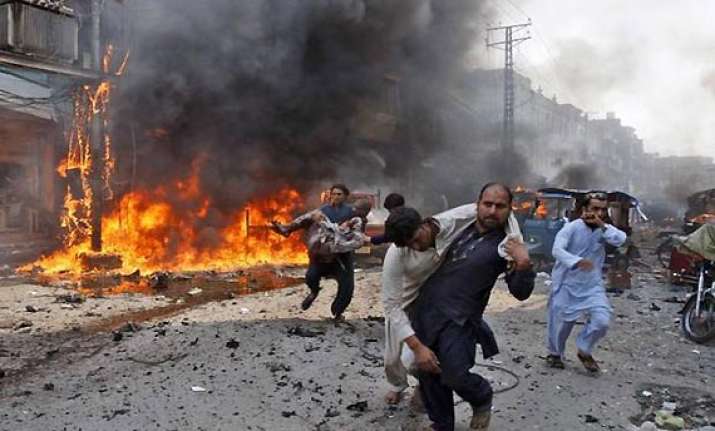 Islamabad: At least 23 people were killed and over 40 others injured today in a bomb blast that ripped through a bustling fruit market on the outskirts of the Pakistani capital.
The blast occured in the fruit market in Sector I-11 of the capital, bordering the garrison city of Rawalpindi.  No group has claimed responsibility for the blast. 
According to initial information, a 4-5 kg bomb was planted in a crate of guava that was brought to the market. 
The bomb went off as people gathered to take part in the auction of the fruits that are done every day. 
Pakistan Institute of Medical Sciences (PIMS) Vice Chancellor Prof Javed Akram confirmed the death toll. 
He said that 31 people were still under treatment at the hospital, adding that most of the wounded were adult men. 
Around 16 injured were also taken to a hospital in Rawalpindi. Emergency has been declared at both hospitals. 
Security officials and the police have cordoned off the area and the Bomb Disposal Squad is combing the area for other explosive devices.