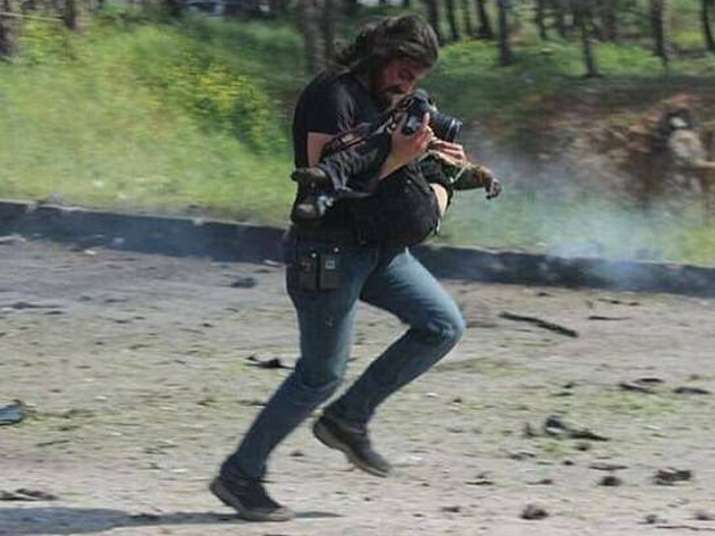 Heart-breaking images have emerged from war-torn Syria where a photographer was seen rushing to save an injured boy after a series of suicide bombings in rebel held Aleppo. 
The devastating photos show the photographer, identified as Abd Alkader Habak, crying on his knees near the body of the boy who he had tried to save few minutes earlier. 
Habak said that he along with his colleagues were on duty when the blast took place.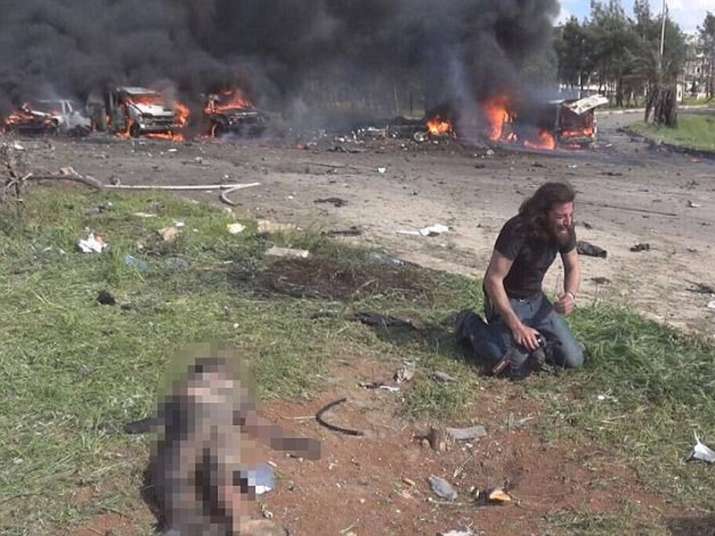 When a Syrian photographer put down his camera to save children
Habak said that he first checked on one child, only to find he was already dead. He then moved onto another boy and found he was still breathing. The photographer lifted him up rushed towards an ambulance.
What I and my colleagues have done today is what inspires our humanity to those who were partners in killing the children of #Khan_Sheikhan

— Abd Alkader Habak (@AbdHabak) April 15, 2017
"The scene was horrible, especially seeing children wailing and dying in front of you. I was overcome with emotion. What I and my colleagues witnessed is indescribable," Habak said, adding that he does not know if the boy survived.
Free Syrian journalist Abd Alkader Habak rescuing a child from Fua. No words.#Syria #syrianchildren #journalist pic.twitter.com/EgZJU83dpM

— Aisyah Gozali (@Aisyah_Gozali) April 16, 2017
On Saturday, at least 126 people including 68 children were killed in the suicide car bomb that rocked buses in Fuaa and Kafraya villages of northern Syria.
The photographs were captured by another photographer Muhammad Alrageb. 
The blast was said to be the worst in war-torn Syria in more than a year. 
The incident comes in a stark contrast to what has become quite a menace lately. There have been many questions raised over incidents where people have stood silently and watched, recorded an ordeal but did not come forward and help.