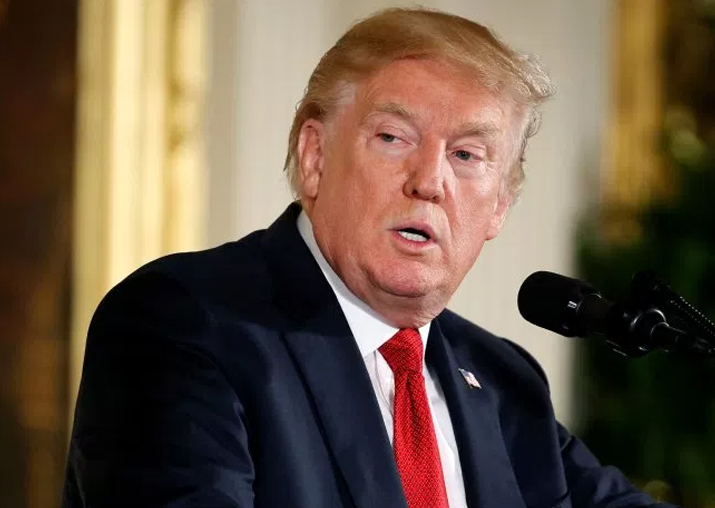 President Donald Trump has warned that there will be consequences for illegally coming into the US, asserting that he wants all the immigration laws, which have become a "laughing stock" globally, to be changed.
In an interview with CBS News' '60 Minutes', Trump said that America's immigration laws have become a laughing stock globally.
"Really what we want to do is change the immigration laws, because they were a laughing stock all over the world," he said, a day after he pushed for merit-based immigration.
Trump on Saturday said that he wants people with merit to enter the US, a move that can help technology professionals from countries such as India.
Asked whether the Trump administration would consider reintroducing some form of its family separation policy, which forcibly separated migrant children from their parents for months, he said he wanted "all the laws changed."
"There have to be consequences for coming into our country illegally. And part of the reason, I have to blame myself, the economy is so strong that everybody wants to come into the United States," he said in the interview.
The Washington Post reported on Friday that the White House was reconsidering a policy known as "zero tolerance" that caused nearly 3,000 children to be taken from their caregivers and placed in federal custody after they were apprehended crossing the border earlier this year.
A day early at a rally in Kentucky, Trump accused the Democrats of supporting a policy that lets illegal immigrants come in.
"The only immigration policy Democrats support is catch and release. How about that one? You catch a criminal thug, you take their name, and then you release them, say please show up in five years to court. Now, number one, it's ridiculous. Number two, they never show up. What a mess," he said.
"We have the dumbest immigration laws in the world. The world laughs at us, but we're getting them changed," he told his cheering supporters.
The new platform of the Democrat Party, he alleged, is radical socialism and it's open borders.
"Democrats want to abolish Immigration and Customs Enforcement and they want to turn America into a giant sanctuary for criminal aliens and MS-13 thugs," he said.
"Republicans believe our country should be a sanctuary for law-abiding Americans, not criminal aliens," he said.
"One by one, we are finding the illegal alien criminals, predators, drug dealers, MS-13 killers, and we are sending them back home. We are liberating America's cities and towns. That's what we're doing," Trump said.
"I want people to come into our country on a merit-based system. And I want them to help all of the great companies that are moving back into the United States. They're moving to Michigan, they're moving to Ohio, they're moving to Pennsylvania, they're moving to North and South Carolina. They're coming in. They're moving to Florida. And, yes, they're moving into Kentucky," Trump said.