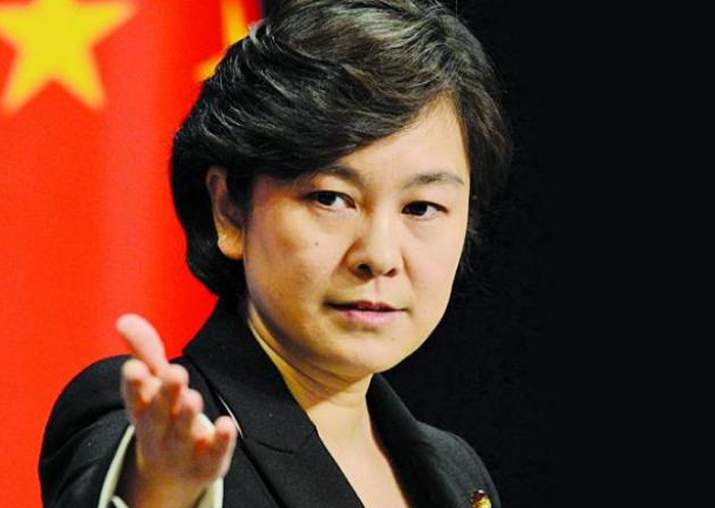 In an apparent reference to Japan's plans to invest in India's northeastern state Arunachal Pradesh that is claimed by China, Beijing today said that no third party should get involved in the Indo-Sino boundary dispute. Foreign Ministry spokesperson Hua Chunying told media persons here said that India and China have dispute in the eastern section of the boundary and that both the sides are now trying to seek a solution through negotiation which is acceptable to both sides.
"We hope India and various parties should respect such aspects and third parties should not be involved in our efforts to resolve our dispute," Hua said.
The spokesperson said this while reacting to a host of issues touched upon by the India-Japan joint statement of Thursday, which ranged from freedom of navigation in the South China Sea to concerns over China's Belt and Road project. The joint declaration, after a meeting between Indian Prime Minister Narendra Modi and his Japanese counterpart Shinzo Abe, also spoke about setting up an India-Japan Act East Forum for the facilitation of Japanese investment in India's northeast.
India and Japan also said in the statement they were for freedom of navigation and UNCLOS in Indo-Pacific regions which include the South China Sea.
China pointed out that India and Japan have nothing to do with the disputed South China Sea as they don't have any stakes in the region.
"Resolving the dispute by directly concerned parties to uphold the freedom of navigation and over flight entitled countries and international law, this is China's position. We also hope that various parties can uphold the right to freedom of navigation and over flight in various waters," she said, without mentioning which waters she was referring to.
During the India-Japan Annual Summit, Modi and Abe had also talked about China's Belt and Road project.