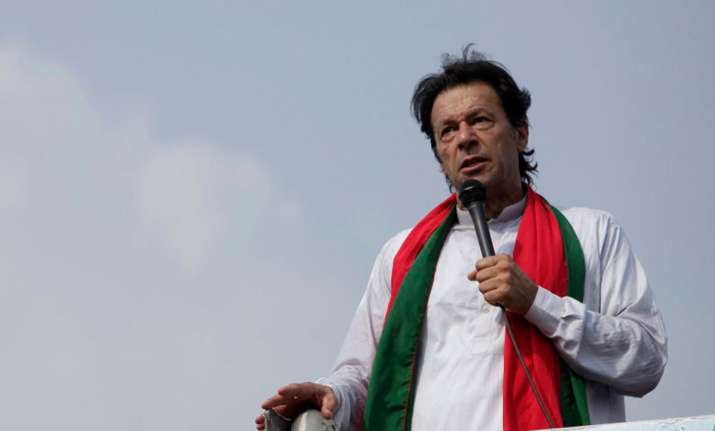 Imran Khan, former cricketer and Chairman of Pakistan Tehreek-e-Insaf, has expressed hope that Pakistan should be included in the list of countires from where immigration has been banned. 
"I want to tell all Pakistanis today, I pray that Trump bans Pakistani visas so that we can focus on fixing our country," Pakistan's Dawn quoted from Khan's speech at a rally in Sahiwal.
Khan reportedly said that Pakistan's situation can only improve if the people work for progress. He added that most educated Pakistani leave the country to find "gainful employment". 
"The day we bring back the merit system back to Pakistan, all our best citizens will return and work for the betterment of this country," Khan added.
Khan's comments came in the wake of the immigration ban on Trump administration has imposed on seven Muslim-majority countries -- Iran, Iraq, Libya, Sudan, Yemen, Syria and Somalia.
Lauding Iran for banning US nationals from travelling to their country until America lifted the ban, he said that Pakistan would be in a position to deny visas to US citizens like Iran has done if we better our administration and system.
"We will have to fix Pakistan and stand on our own two feet. And the day that we decide this is our home and we have to fix it, we won't beg for loans from the US and the International Monetary Fund (IMF)."
He also alleged that Pakistan Prime Minister Nawaz Sharif had taken money from the country and spent it abroad.
Recounting Modi's speech in poll-bound Indian Punjab Friday in which he promised to abrogate the Indus Waters Treaty, Khan said, "If you shut our water, what will our people do?"
"I know that the people in India don't want war. They want peace," Khan said. "The people want both countries to cooperate and end poverty across the subcontinent."
Meanwhile, a top white official has indicated that Pakistan may be put on Trump's immigration ban list.
White House Chief of Staff Reince Priebus said, "Now, you can point to other countries that have similar problems, like Pakistan and others. Perhaps we need to take it further."