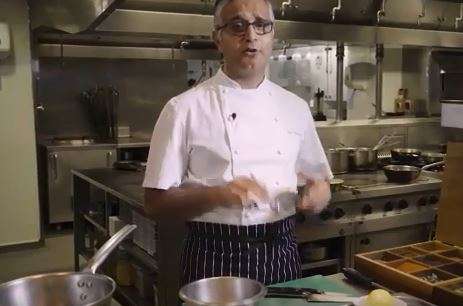 An Indian-origin chef Atul Kochhar has been sacked by a Dubai hotel for  posting an anti-Islam tweet that caused outrage on social media. Kochhar is the second Indian to receive a Michelin star and is well known for his Rang Mahal restaurant at the JW Marriott Marquis Hotel, Dubai. He caused an uproar after taking a dig at Bollywood actor Priyanka Chopra over an episode in American television series 'Quantico' that purportedly portrayed Hindu nationalists as terrorists. 
"Following the recent comments made by Chef Atul Kochhar, we have taken the decision to end our agreement with him for Rang Mahal. With the termination of our agreement, Chef Atul will no longer be associated with the restaurant," said Bill Keffer, general manager of the hotel. 
However, the hotel confirmed that the restaurant will continue to operate without the Kochhar's affiliation. 
"At the JW Marriott Marquis Hotel Dubai we pride ourselves on creating a culture of diversity and inclusion for our guests and associates across the hotel and our restaurants. We also remain committed to delivering the traditional culinary experience and high service standards that Rang Mahal is renowned for," the hotel statement added. 
Reacting to the hotel's move, Kochhar said he was "deeply upset" by the hotel's decision to cut ties with him. 
"The decision by JW Marriott Marquis Dubai is deeply upsetting, however I fully accept the great pain I have caused and the difficult position the hotel has been put in," he said. 
"I hope my friends and well-wishers in Dubai will forgive me and continue to support me in the future," he added. 
In his controversial tweet on Sunday, Kochhar had said, "It's sad to see that you (Priyanka) have not respected the sentiments of Hindus who have been terrorised by Islam over 2000 years. Shame on You (sic)." 
Although, he deleted that tweet later and apologised for his mistake.
The tweet had caused an outrage on the social media and the twitterati were calling for firing the chef.
(with PTI inputs)