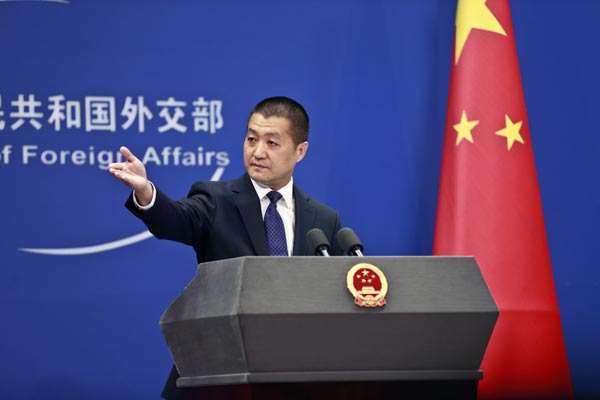 China today asserted that the Tibetan spiritual leader the Dalai Lama cannot change the religious rituals and processes to appoint his successor as the title of Dalai Lama was conferred on him by the Chinese government.
Talking to media persons, Chinese Foreign Ministry spokesman Lu Kang said that  as per the Tibetan Buddhism, the competent departments of the government have talked about it and the government has issued a white paper. 
 "The 14th Dalai Lama is also clear about this. The title of Dalai Lama is given by the central government," he said.  
"The 14th Dalai Lama was also enthroned under the representatives of the Republic of China at that time," he said, referring to the presence of Chinese officials when he took over the post of Tibetan Buddhism in 1950.  "So there are fixed set of religious rituals and processes and this cannot be changed by any individual," Lu said. 
The 81-year-old Tibetan spiritual leader was enthroned in 1940 as the 14th Dalai Lama and he took full responsibilities of the post 1950 when he turned 15. He fled to India in 1959 to escape from the Chinese oppression in Tibet and has been living in Dharamsala since then. 
Lu was responding to questions to the Dalai Lama's recent remarks that "my incarnation cannot be born in a place where there is no freedom". 
"The Chinese communists should first accept the concept of rebirth. Then communists should accept reincarnation. And then they have the moral connection to the Dalai Lama's reincarnation," he had said.
(With PTI inputs)