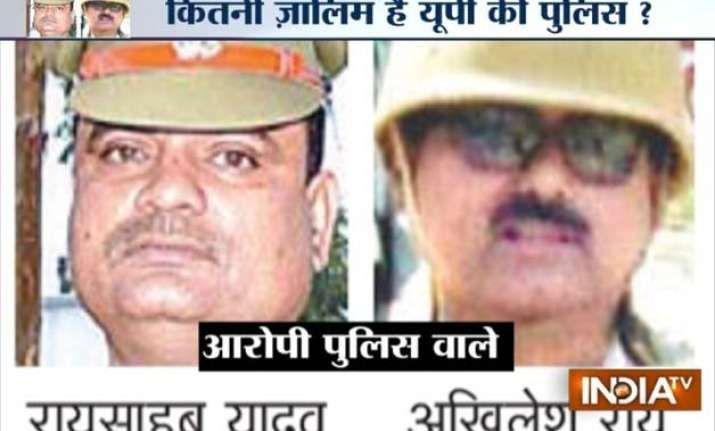 Barabanki: A woman succumbed to her injuries here after she was set on fire allegedly at a police station in Barabanki district of Uttar Pradesh.
The incident took place after she refused to pay bribe to two police officers to free her husband from lock up.
Confirming the news, Superintendent of Police Abdul Hamid said, "The woman admitted to the Trauma Centre in Lucknow died this morning during treatment."
The woman, whose son is associated with a local Hindi daily, had said in a statement before a magistrate and the media that she was abused and humiliated when she
refused to meet the demand of Rs 1 lakh for freeing her husband.
The police, however, said that the middle-aged woman tried to commit suicide by immolating herself at Kothi Police Station.
According to police, the victim had gone to enquire about her husband Ram Narain, who was taken into custody on Saturday, when the station in-charge Ram Saheb Singh Yadav and sub-inspector Akhilesh Rai allegedly humiliated, abused and chased her away.
In a fit of rage, she allegedly sprinkled petrol and set herself on fire at the gate of the police station, police said, adding that she was rushed to the district hospital in a serious condition from where she was referred to Trauma Centre, Lucknow.
The Superintendent of Police had ordered suspension of both the policemen against whom cases have been lodged under various sections of the IPC.
Police said Ram Narain was brought to the police station on Saturday night for questioning in connection with firing over an incident of harassment of a girl in Gaha village.
The incident comes barely a month after journalist Jagendra Singh was set on fire allegedly by some UP policemen in Shahjahanpur district.
Singh's family had lodged a complaint with the police against UP minister Ram Murti Verma and five others, including policemen, at Puwayan Police Station of Shahjahanpur.