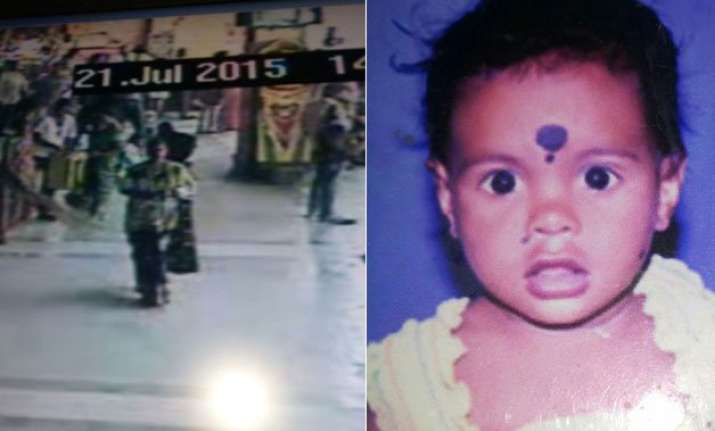 Hyderabad: Hyderabad police has arrested a lady on charges of kidnapping an infant.
The lady, identified as Rajeshwari, had kidnapped a 16 month old baby, police said.
The arrest was made after police examined the CCTV footage.
In the CCTV footage, the lady can be seen running away with girl child in her lap. She allegedly snatched child from her mother.
Victim S Gangamma had come to Hyderabad from Mahbubnagar and was waiting for her husband.
Scroll down to see the CCTV footage: